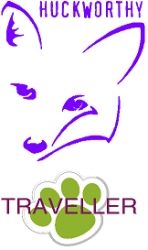 Washington, DC, October 10, 2015 --(
PR.com
)-- Huckworthy and Vitavox have signed a multi-year strategic distribution agreement to deliver advanced audio solutions to government and commercial clients in the Americas. Vitavox is a proven, premier manufacturer of audio solutions to the UK Ministry of Defense and discerning international clients. Huckworthy's distribution networks and government contracting partnerships now allow these solutions to be affordably and sustainably supported in the USA and beyond.
Vitavox's Bone Conducting Combat Headset (BCCH) is a revolutionary product that serves to dramatically reduce hearing damage and infection rates in the field, while improving situational awareness and maintaining critical radio communications. A BCCH user is able to completely block the ear canal using plugs or defenders, without loss of communications. The headset has Patrol Mode to bring in both radio and situational awareness (local/surrounding audio through microphones on the headset) or Combat Mode in which the user blocks local sound to allow focus on radio communications only. The headset is compatible to many in service radios, has an auxiliary port to allow a secondary connection to a cellphone or other audio enabled device, and is specifically designed to reduce both risk and effect of short and long term hearing damage in combat and high noise environments – a major Department of Defense priority.
Vitavox's Outacom™ PA systems are ideal for operational use on all armored and front line vehicles. Outacom is the selected PA system for the UK MOD's Specialist Vehicle Program (Scout) – which is the UK equivalent of the US DOD's J-LTV program.
Vitavox's roots are in naval communications solutions, and is the choice for compact internal and external submarine loudspeakers in the Royal Navy's Astute Class submarine fleet due to reduced size, weight and power, but increased volume, clarity and longevity. Vitavox also offer a full range of maritime headsets include magnetic loop (mag loop) and UHF receive only headsets specifically designed for submarines and high noise, below deck surface ship environments. Vitavox headphones feature passive noise reduction and act as ear protectors as well as critical communications channels.
All products will be marketed as part of Huckworthy's TRAVELLER family of tactical communications solutions.
"This is natural partnership for Huckworthy, helping another exceptional UK small business to more effectively target and support the US market," said David Howgill, President of Huckworthy. "We look forward to a long and positive relationship with Vitavox; and to introducing the products at this month's AUSA show, alongside our existing TRAVELLER suite of 4G LTE/3G/2G Tactical Cellular Networks, patented Wideband Radio Patch Antennas and specialist alternate energy technologies."
Huckworthy LLC is a specialist in cutting edge communications and energy technology distribution, consulting and solution development based in Washington DC. Huckworthy distributes select partner, and in-house, wireless and tactical communications products, energy optimization and scientific technologies under the TRAVELLER product and services line. Huckworthy also provides market entry and distribution consulting services for small, start up and early stage disruptive technology creators in the US, UK and EU.
Vitavox (a division of Secomak Ltd.) has been providing naval and military communication systems, including headsets, PA systems, military grade loudspeakers, microphones and other sound reproducing equipment to Ministries of Defense for over 80 years. Based near London in the United Kingdom, Vitavox systems are specifically designed and manufactured for use in the most harsh and hazardous operational environments, encountered both by equipment and service personnel.
To set an appointment to view or demonstrate any of Huckworthy's TRAVELLER products at the #AUSA Annual Meeting & Exposition, especially the Vitavox Bone Conductive Combat Headset, email ausademo@huckworthy.com or call 202-507-6220