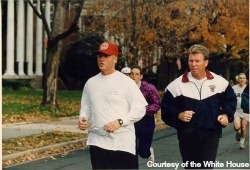 Cranford, NJ, November 12, 2015 --(
PR.com
)-- During his career, he had been responsible for the security of President William Clinton and managed an international financial crimes task force. Since retiring from the Secret Service in 2001, Mr. Sloan has traveled extensively as a corporate security executive representing Western Union and the New York Stock Exchange. He is a recognized authority on identifying physical security risks and designing programs to protect employees and company assets.
Synopsis - An Air Force transport plane, ferrying the president's limousine and scores of Secret Service, Marine, and Air Force personnel, goes missing over Saudi Arabia. This is no accident, but rather a well-choreographed plan by Bratva, the Russian mob, to hijack the aircraft and exchange its cargo for the release of a brilliant and dangerous cyber hacker named Max.
One of those on board happens to be Special Agent Carly Strain, lead investigator in the case against Max. Travelling as a key member of the Secret Service contingent, she also hoped to spend some time with her husband, Coast Guard Commander Will Strain, military attaché to the U.S. Embassy in Kuwait. Both husband and wife are thrust into the center of this international drama, pitting the Russian mob against America's elite security forces.
Sloan is available for interviews and appearances. For booking presentations, media appearances, interviews, and/or book-signings contact Barry Haire at barry.haire@donning.com or toll free at 888-485-4532.
Press Release and ordering information:
http://www.donning.com/bratva/