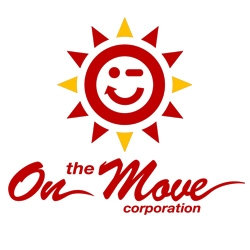 Boynton Beach, FL, December 15, 2015 --(
PR.com
)-- On the Move Corporation ("OTM") and Stewart's All American Corp announced today the signing of an exclusive development agreement. The 12 year agreement calls for the development of 250 Stewart's locations exclusive to On the Move convenience stores, throughout the States of Florida and Georgia to compete with Wawa, Race Trac and Quik Trip.
"We couldn't be more excited to bring an iconic brand like Stewart's, with its rich history to compete with Wawa, Race Trac and other convenience store chains. We expect that Stewart's history and following from the Northeast U.S. will contribute to our rapid expansion plans for the states of Florida and Georgia throughout 2016," said R. J. Reitano, Chairman and CEO of OTM.
OTM's plans are to include a Stewart's in as many On the Move Convenience stores as possible. Customers will enjoy a full menu of burgers, frankfurters, cheese-steaks, fries, Stewart's Root Beer and unique flavored ice cream floats, shakes, cones and sundaes, 24/7. Management has identified five locations in the South Florida market to begin the process along with 50 additional acquisition targets throughout the State of Florida.
"I am extremely impressed with the vast knowledge that the principals of On the Move have in the convenience store markets in Florida and Georgia. I am even more excited about the synergies we can put in place to grow Stewart's and On the Move moving forward in unique ways," said Jim LaGanke, President of Stewart's All American Corp. "We have great opportunities in growing the Stewart's franchise brand in the Northeast and now we have the perfect relationship with On the Move to expand with 250 more locations in the Southeast."
"We believe it's a brand differentiator from Speedway, Dailey's and stopping at a 7-11. There is no doubt in my mind that Jim and his team at Stewart's have the expertise to develop something special at On the Move everyday. This will also gives our customers an alternative to the dominant fast food chains such as Subway, Burger King and McDonalds with a higher quality product competitively priced. We expect that our customers are going to enjoy this delicious menu no matter what time of day or night they visit us," added Reitano.
Along with Stewart's Express restaurants going in the to be developed On the Move convenience stores, On the Move, will also develop stand alone units, separate from it's convenience stores, such as Sheetz, and bring the truly all-America menu to malls, airports and universities throughout Florida and Georgia.
About On the Move Corporation
On the Move Corporation., is a publicly reporting company. Founded and incorporated in Nevada in 2014 to engage in the acquisition of convenience stores under the On the Move brand. Its stores will have fresh food offerings under its own proprietary brand, as well as offer national chains such as Stewarts, Dunkin Donuts, sandwiches; beverage and tobacco products; health and beauty aids; automotive products; and other nonfood items. In addition, it will be involved in the retail sale of gasoline or gasohol on a self-service basis. On the Move intends, subject to the availability of financing, to acquire up to 50 convenience stores in 2016 and open 25 Stewart's Express restaurants, most of which will be in the State of Florida. Each will be operated under the On the Move brand. In managements opinion, the State of Florida offers one of the best opportunities for growth and expansion over the next 10 years. Currently the State of Florida consumes over 12 billion gallons of gas on an annual basis and grows by 1000 new residents each day. The principals of On the Move have owned and operated convenience stores in Florida for more than 20 years.
About Stewart's All American Corp.
Established In 1924, Frank Stewart set out to create the world's creamiest, best tasting root beer. Together with a chemist, blending 20 different extracts of roots, herbs, and berries, their special blend became an immediate hit! The first restaurant opened in Mansfield OH. Over the years, juicy hamburgers, frankfurters, tasty french fries with toppings, local specialties and desserts were added to the menu. Many franchises opened up, mostly as car-hops throughout the United States. Today current sites include full-service sit down restaurants, express kiosks and mobile concession trailers. No two Stewart's Restaurants look exactly alike, but you can always expect to enjoy traditional American food and beverages with local fare at a "family-friendly" price. Today, Stewart's is proud to stand as a unique & classic part of each community, just like the first roadside stand.
Forward-Looking Statements
Certain statements in this press release contain or may contain forward-looking statements that are subject to known and unknown risks, uncertainties and other factors which may cause On the Move Corporation's actual results, performance or achievements to be materially different from any future results, performance or achievements expressed or implied by such forward-looking statements. In addition, when used herein, the words "anticipate," "estimate," "intends," "project" and similar expressions are intended to identify forward-looking statements. These forward-looking statements were based on various factors and were derived utilizing numerous assumptions and other factors that could cause our actual results to differ materially from those in the forward-looking statements. These factors include, but are not limited to, our ability to implement our business plan and generate revenues, economic and market conditions and fluctuations, government and industry regulation, competition, and other factors, all as set forth in prospectus dated November 6, 2015 as filed with the Securities and Exchange Commission, as well as our subsequent filings. All forward looking statements involve significant risks and uncertainties that could cause actual results to differ materially from those in the forward looking statements, many of which are generally outside of the control of On the Move Corporation and are difficult to predict. On the Move Corporation has no obligation to revise or update any forward-looking statements to reflect events or circumstances after the date of this press release.