Operative Experience Strengthens Business with Oberndorf as Significant Investor and Chairman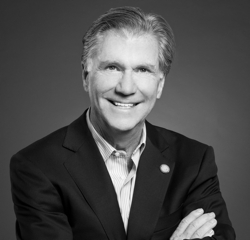 North East, MD, January 15, 2016 --(
PR.com
)-- Operative Experience, Inc. (OEI), a fast rising developer of high-fidelity human simulators for surgical and pre-hospital education, announced today that Louis H. Oberndorf, a pioneer in the field of healthcare simulation and the founder of METI, has made a significant investment in the company and has accepted the position of Chairman. Oberndorf joining OEI marks his return to the healthcare simulation community since the sale of METI in 2011.
"OEI is shaping the future of healthcare simulation for trauma and surgical education with a great spirit of innovation," said Oberndorf. "My investment and role in the company is a step that will strengthen their core offering and will accelerate their strategic expansion in healthcare education technologies."
OEI produces simulation-based systems to rapidly train surgeons and medics in critical, life-saving trauma skills including operative procedures for wounds in the neck, chest, abdomen and extremities. The company also produces simulators for emergency obstetrical surgical procedures including cesarean section, control of postpartum hemorrhage and emergency hysterectomy. OEI produced the first-in-the-world simulation-based training systems for emergency C-section, craniotomy, neck exploration, emergency thoracotomy, damage control laparotomy, fasciotomy and leg amputation.
"Lou is the right partner at the right time for OEI," said Mick Navin, President/CEO of OEI. "We believe that together with Lou we have a shared vision for the critical role that high fidelity human simulation plays in helping save lives in both civilian and military medicine. Lou's extraordinary record of success in the industry accelerates our plans and exposure to make a greater impact."
OEI's founder, Robert Buckman, MD, a surgeon and former professor at the Temple University School of Medicine, developed the technology under a series of SBIR grants from the U.S. Army Medical Research and Material Command. The DOD is currently one of the primary users of OEI's simulators.
"I have spent the last fifteen years searching for this technology," said Oberndorf. "OEI's simulators are the most life-like I've seen for learning and practicing trauma and emergency surgery with real instruments."
A sample of Operative Experience innovative products can be seen at booth #227 at the International Meeting for Simulation in Healthcare (IMSH) in San Diego, January 16-20. OEI is showcasing a prototype of the first-in-the-world damage control laparotomy simulator funded by TATRC.
About Operative Experience, Inc.
Operative Experience, Inc. is on a mission to revolutionize surgical and pre-hospital training. Using medical simulators with unprecedented anatomical and surgical fidelity within a rigorous experiential instructional paradigm, OEI reduces training costs while increasing training effectiveness and retention. OEI is dedicated to applying this technology to reduce combat and civilian surgical mortality, and to provide humanitarian support to developing countries with limited medical resources.
Learn more about OEI at
operativeexperience.com
.
Contact
Operative Experience, Inc.
Mick Navin
(410) 287-5748
http://operativeexperience.com/

Contact