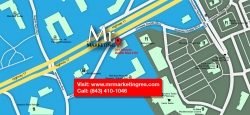 Charleston, SC, January 18, 2016 --(
PR.com
)-- Mr. Marketing, is excited to announce that their company has recently been selected by Digital Location Management (DLM) leader, Yext, as an exceptional partner story. Mr. Marketing has been featured in Yext's prestigious Partner Showcase, http://www.yext.com/partners/showcase/mr.marketing/, where the company will serve as an example of how best to utilize the industry-leading tools and services Yext provides. Mr. Marketing was selected for this recognition as a result of the SEO and marketing company's intelligent, optimized use of the Yext platform, in addition to its passion for helping clients succeed in their local markets.
Mr. Marketing works with clients across the country to improve their ability to promote themselves online, especially in their local markets. For clients to be successful, their online listings need to be accurate and consistent. Mr. Marketing has proven that it is an industry leader with its ability to quickly and effectively take control of client listings. This has led to increased profits and greater exposure for the company's clients. Yext has recognized that Mr. Marketing serves as a prime example of what marketers and others can do with its powerful platform, which is why it has chosen the company to be spotlighted as part of its Partner Showcase.
"I am thrilled that Mr. Marketing has been selected by Yext for this honor. Our efforts have helped clients find tremendous success, and Yext has been essential to our process." -Matthew Rubin, President, Mr. Marketing
For more information, please contact Mr. Marketing at (843) 410-1046 or visit
http://www.mrmarketingres.com
.
About Mr. Marketing:
Mr. Marketing has an exceptional team of web developers, internet marketers, and writers working for franchise, real estate, and e-commerce clients, with offices in Charleston, SC, Dhaka, Bangladesh, and Quezon City, Philippines. In addition to running competitive SEO campaigns for clients all over the United States, Mr. Marketing also works on PHP web application development and more recently iOS mobile application development projects.