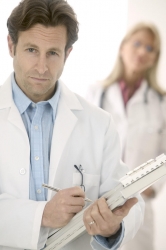 New York, NY, March 24, 2016 --(
PR.com
)-- The Belluck & Fox
Mesothelioma Victims Center
is urging all individuals recently diagnosed with mesothelioma to call them anytime at 800-714-0303 to get clarity on what is involved in a mesothelioma compensation claim, as well as extremely good advice about where they should be receiving their medical treatment. As the group would like to explain anytime, it is vital the compensation and medical treatment process begin simultaneously for the best possible results.
http://MesotheliomaVictimsCenter.com
The Center says, "We make house calls to diagnosed persons with mesothelioma because as attorneys who have helped people obtain the best possible compensation for this rare cancer nationwide, we know how vital it is to have a face-to-face meeting on the details about where or how the asbestos exposure happened.
"The house call also allows us to help the family get pointed in the right direction with respect to important issues they must focus in on. We also want to emphasize we try to make everything as easy as possible for our clients. If you have been diagnosed with mesothelioma, please take advantage of our unsurpassed legal services and call us anytime at 800-714-0303."
http://MesotheliomaVictimsCenter.com
The Belluck & Fox Mesothelioma Victims Center holds the world renowned MD Anderson Cancer Clinic in Houston, Texas in the highest regard. MD Anderson has an extremely high quality website dedicated to laying out various treatment options for people with mesothelioma. The Center is urging all recently diagnosed persons, or their family, to call them anytime for the best possible mesothelioma treatment facilities in their state, and to take a look at the MD Anderson Cancer Clinic's website regarding treatment options.
https://www.mdanderson.org/cancer-types/mesothelioma/mesothelioma-treatment.html
The average age for a diagnosed victim of mesothelioma in the United States is 72 years old. Because of their age frequently people with mesothelioma are initially misdiagnosed with pneumonia. This year between 2500, and 3000 US citizens will be diagnosed with mesothelioma. Mesothelioma is attributable to exposure to asbestos.
According to the CDC, the states indicated with the highest incidence of mesothelioma include Maine, Massachusetts, Connecticut, Maryland, New Jersey, Pennsylvania, Ohio, West Virginia, Virginia, Michigan, Illinois, Minnesota, Louisiana, Washington, and Oregon.
However, based on the calls the Mesothelioma Victims Center receives a diagnosed victim of mesothelioma could live in any state including New York, Florida, California, Texas, Illinois, Ohio, Iowa, Indiana, Missouri, North Carolina, Kentucky, Tennessee, Georgia, Alabama, Oklahoma, Arkansas, Kansas, Nebraska, North Dakota, Wyoming, Colorado, New Mexico, Utah, Nevada, Arizona, Idaho, or Alaska.
High risk work groups for exposure to asbestos include US Navy Veterans, power plant workers, shipyard workers, oil refinery workers, steel mill workers, manufacturing, or industrial workers, plumbers, electricians, auto mechanics, machinists, miners, or construction workers. Typically the exposure to asbestos occurred in the 1950's, 1960's, 1970's, or 1980's. US Navy Veterans make up about one third of all US Citizens who are diagnosed with mesothelioma each year.
http://MesotheliomaVictimsCenter.com
The Belluck & Fox Mesothelioma Victims Center says, "Before you hire a law firm to advance a mesothelioma compensation claim please call us at 800-714-0303, and compare our qualifications to any other lawyer, or law firm in the nation. When it comes to obtaining the best mesothelioma settlement, the quality of the attorney matters, as we would like to explain."
http://www.belluckfox.com/
For more information about mesothelioma please refer to the National Institutes of Health's web site related to this rare form of cancer:
http://www.nlm.nih.gov/medlineplus/mesothelioma.html