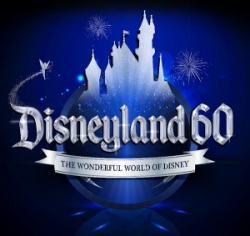 Los Angeles, CA, February 22, 2016 --(
PR.com
)-- Los Angeles-based Trike Communications, announced its creative involvement with multinational media and entertainment conglomerate, The Walt Disney Company. The collaboration coincides with Disneyland's 60th Anniversary Special, "The Wonderful World of Disney, Disneyland 60," a show which aired on Sunday, February 21 from 8:00-10:00 p.m. EST on the ABC Television Network.
In addition to designing the official telecast logo for Disneyland's Anniversary Special, Trike Communications has been invited to collaborate with Producer Raj Kapoor of Raj Kapoor Productions, and Animation Director Mark D. Allen of Allucinari, to provide the elaborate artwork that is to be the stage backdrop for multi-award-winning and Grammy-nominated Fall Out Boy's rock performance of "I Wanna Be Like You" from The Jungle Book. While the logo itself will be featured throughout the entire broadcast, fans watching the live, televised performance can expect to see "a quintessential example of Trike's complex and in-depth digital matte painting capabilities," said Trike Communications CEO and Creative Director, Michael Page.
"To be given the opportunity to partner with Disney on a logo design and set graphics is an honor and a career highlight," said Page. "Disney has a brilliant team of artists, so to receive the call from them was both humbling and exciting. Also, to team with greats like Raj and Mark ensures that viewers will get an unprecedented experience that lives up to the Disney legacy."
Hosted by "Dancing with the Stars" Derek Hough, "The Wonderful World of Disney, Disneyland 60" will feature additional performances by his co-star Witney Carson, Josh Gad, Harrison Ford, The Los Angeles Philharmonic, Tori Kelly, Jessi J, Kelsey Ballerini, Maddie Ziegler as well as a superstar appearance by Sir Elton John.
About Trike Communications
Trike Communications, LLC is an LA-based design company, whose talents focus on production design, print collateral and intensive branding campaigns for the entertainment and music industries. Trike is currently celebrating 17 years of service for clients including Universal Music, The National Academy of Recording Arts and Sciences, The Rock and Roll Hall of Fame, Disney, Sony, Microsoft, City of Hope, numerous record labels, as well as a multitude of recording artists whose music and events have been promoted through Trike's branding expertise. Trike has created elaborate set and stage artwork for the shows The Voice, American Idol, Dancing with the Stars, So You Think You Can Dance, The Grammy Awards, CMA Awards, ACM Awards, CMT Awards, and Billboard Music Awards as well as provide stage graphic for touring artists Carrie Underwood, Rascal Flatts, John Fogarty, Shania Twain, Mariah Carey, Kenny Chesney & Jason Aldean, Eminem, Snoop Dogg, 50-Cent and Dr. Dre.
Web site: http://www.trikecreative.com/
Contact: Michael Page
Phone: (818) 848-2787
Email: michael@trikecreative.com