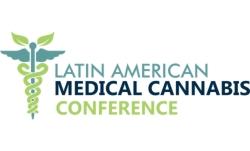 San Jose, Costa Rica, April 28, 2016 --(
PR.com
)-- PROMED, the Council for the International Promotion of Costa Rica Medicine will host the Latin America Medical Cannabis Conference in Costa Rican on July 27-29th as part of ExpoMed series. PROMED is a private not-for-profit organization, which coordinates the quality control and international promotion efforts of the medical tourism industry. Its goal is to ensure the quality of services provided by the private health industry in Costa Rica as the country becomes a major center for global medicine and medical tourism.
The purpose of this conference is to provide education on the subject of the fast -growing Medical Cannabis Industry, and provide first-hand stories from people who have been helping patients using Medical Cannabis. In Latin American, Colombia and Uruguay have already passed Medical Cannabis legislation and Costa Rica; Chile, Peru, Mexico and Argentina have bills in the works. In the US, there are 9 states that will be voting on Cannabis expansion in November 2016 and there are 23 states already allowing some type of Medical Cannabis.
The featured speaker at the conference will be Yami Bolanos, a Costa Rican living in Los Angeles. Ms. Bolanos has spent the last ten years helping thousands of patients with Medical Cannabis. She is the founder and president of the Greater Los Angeles Collective Alliance (GLACA), the oldest and most respected trade organization for medical cannabis facility owner-operators in the country. She opened the 7th dispensary in California, the PureLife Alternative Wellness Center. Many other Top- level Cannabis industry speakers, from the U.S., Colombia, Uruguay, and Costa Rica will address topics related to the Medical Cannabis field. The Conference will be inaugurated by the Minister of Health of Costa Rica, Dr. Fernando Lorca.
"If you're interested in the Medical Cannabis Industry in Latin America or the US, whether as an investor or as an advocate or patient, the Latin America Medical Cannabis Conference is a great place to learn first hand about the many benefits of Medical Cannabis," said TD Morales of Cannabis Industry Association Costa Rica. "On July 27th there will be an extra Cannabis Education Course where you will learn the basics of the Medical Cannabis Industry, which is the fastest growing industry in the world."
If you would like more information on attending this conference in Costa Rica, please visit
http://www.latinamericanmedicalcannabis.com
.
The Cannabis Industry Association Costa Rica
http://www.ciacr.com
is not affiliated with any US or other organizations.