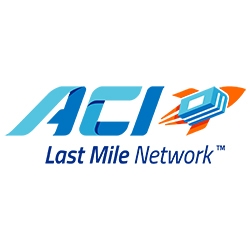 Long Beach, CA, May 12, 2016 --(
PR.com
)-- ACI, the nation's largest and fastest-growing residential distributor of print media and parcels, today announced it is launching a new brand and identity in the United States for ACI Last Mile Network (ACI). The new brand is both a homage to its successful heritage and reflection of the company's evolution in the expanding parcel- and print-delivery business focused on the "last mile."
"ACI continues to innovate as leaders in last mile delivery for over fifty years. With the explosive rise in e-commerce, we continue to expand our distribution network, advancing our technology, and are working with a number of strategic partners," Keith Somers, CEO, stated. "As a logistics company, we are well positioned to own the last mile."
Headquartered in Long Beach, California, with a national footprint, ACI is the largest U.S. distributor of print media, such as newspapers, magazines and catalogs. It is now leveraging that national network and technology expertise to efficiently serve parcel shippers and e-commerce companies.
ACI's rebranding represents its successful and ongoing transition to a company that continues to innovate and be in step with changing market trends. Combining their highly saturated residential delivery network with cutting-edge technology, ACI provides fast, reliable and economical home delivery that strengthens print and e-commerce brands while reinforcing consumer loyalty through improved experience.
The new ACI identity evokes speed and represents their two market segments–print and small parcel delivery. Known as "ACI," the company retained the acronym to honor its 50-year legacy and tradition of integrity, innovation, service­ and relationships with customers. The new tagline "from print to parcels" supports ACI's mission to be the most effective last mile delivery in the U.S. The orange and blue palettes are fresh, vibrant and energetic, depicting ACI's strength and their commitment to its customers.
About ACI Last Mile Network (ACI LMN)
ACI Last Mile Network, headquartered in Long Beach, California has the fastest-growing delivery network and provides home delivery services to its e-commerce and publishing customers. The company's technology innovations have grown their business for more than 50 years. Their trademarked "Two Channels, Millions of Doorsteps, One Powerhouse" speaks to ACI LMN's ability to fulfill the growing demand for high-volume delivery to the "last mile." For more information,
visit acilastmile.com.