Free Basketball Camp for Boys and Girls at Northridge High School
Jeff Lisath Head Boys Basketball Coach at Dayton Northridge High School is offering a free basketball camp for boys and girls passing to grades 5th-12th. This is open to any school. The camp is sponsored by Jeff Lisath Basketball Ministries and Hoop Culture and will include instruction from former college basketball players and special professional guest, including Morgan Jones. Coming out of High School Morgan was ranked the 9t​h​ nationally.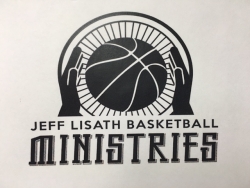 Dayton, OH, May 24, 2016 --(
PR.com
)-- Morgan led her high school basketball team to become the FHSAA 2010 State Champions, and in 2011 was selected as an McDonald's All American and WBCA All American. While attending Florida State University, she led her team in 3-point shots and helped bring the Seminoles to the NCAA Elite 8 in 2015. Following her last season she went on to play professionally in Puerto Rico's top professional league averaging 16pts, 8 rebounds and 4 assist.
Jeff Lisath Basketball Ministries was created in 1979 in Portsmouth, Ohio. The initial purpose was to give at risk youth a positive alternative to "street life."
Jeff Lisath, Founder and Executive Director found through research that kids with idle time, low self-esteem, and those who have demonstrated behavioral problems, often turn to crime, drugs, violence, gangs, therefore becoming permanent threats to the community.
Jeff Lisath Basketball Ministries Scholarship Mission Statement is to support the students at Northridge and Portsmouth High School in their time of need, as they work towards a greater good. Our Ministry understand the importance of educating the leaders of our future. Our goal is to help them obtain an education which will give them the knowledge and skills necessary for improving their lives and our communities.
The camps are designed to give a kids the opportunity to learn the game of basketball from some excellent clinicians and to learn new training techniques and cutting edge workouts to help improve their game. The camp also will give the kids the opportunity to hear how basketball changed the lives of some of our instructors and made them out of the people they are today. We pay it forward.
Contact
Northridge Local School District
Jeff Lisath
(937) 274-8545
http://www.northridgeschools.org/
740-701-3105

Contact