"Exploring The Core" App Series Provides Valuable Tools for Educators and Parents
One teacher from Los Angeles demystifies state standards.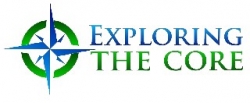 Los Angeles, CA, May 24, 2016 --(
PR.com
)-- It can be difficult for parents and teachers to understand the complicated educational guidelines handed down by state and federal officials, but there is a new digital tool that has simplified these complexities: Exploring the Core. Designed by a veteran, multiple-subject educator, Greg Mullen, Exploring the Core offers an easy-to-understand organization of educational standards across core skills from kindergarten to grade five. This tool will not only allow parents to identify key learning objectives, but it will allow them to collaborate closely with teachers to effectively nurture learning.
Exploring the Core uses an aesthetically pleasing visual format that enables users to easily distinguish skill sets in and across grade levels. The app offers a matrix of illustrated skills that users can manipulate with a simple swipe of the screen, not only vertically to view all skills within a grade level, but also horizontally to view how skills develop across grade levels. The easy-to-navigate design will assist teachers in their planning and enable parents to readily understand curricula objectives.
It took more than a year of careful investigation for Greg to identify all of the standards for Common Core State Standards, then design and and develop the app. The iOS version of Exploring The Core: Elementary Math K-5 has launched this month and will be followed by an Android version over the summer. Updates will be made available and will address the additional state-specific standards as part of a "Select a State" feature. This is the first app of a series that will include all subjects and grades K-12 for all 50 states. This initial release is set at an introductory one-time price of $2.99 to detail its core functionality and its key benefits in K-5 Math for parents, teachers and administrators.
To learn more about Exploring The Core, visit http://www.ExploringTheCore.com.
Contact
Exploring The Core
Greg Mullen
310 254 0515
exploringthecore.com

Contact