BeAKidsHero Online Training Series Helps Parents Protect Children from Sexual Predators
BeAKidsHero has launched a free 3-part online training series for parents about child sexual abuse prevention.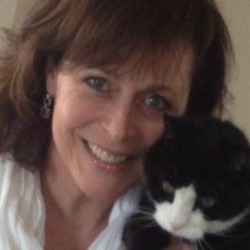 Indianapolis, IN, July 25, 2016 --(
PR.com
)-- Most parents don't realize that over 90% of children who are victims of sexual abuse, know, love or trust their molesters (1). So, while "stranger danger" is real, the more immediate threat children face is actually from sexual predators within their own circles. A new online training program helps parents better understand the prevalence of sexual predation and discover ways they can better protect their children from becoming victims of sexual abuse.
In a free 3-part introductory video training series, BeAKidsHero™ Founder Ginger Kadlec outlines basic facts and information all parents should know about child sexual abuse prevention, including:
• "9 Warning Signs of Child Sexual Abuse", plus an additional warning sign most people think would be present, but is not in most child sex abuse cases.
• "8 Signs of Sexual Predator Grooming," including behaviors and activities sexual predators find arousing and often employ with targeted child victims. Also outlined in this video are three reasons many parents don't talk about sexual abuse prevention with their kids.
• "The Brick Basics of Sexual Abuse Prevention" which outlines five fundamental concepts about sexual abuse prevention all parents can easily use with their kids.
"Most parents don't know what to say or how to even start these safety conversations," said Kadlec. "This training series is designed to not only help parents understand that sexual predators are hiding in plain sight all around us, but that protecting children through knowledge and empowerment can literally be a life saver for them… and these conversations don't have to be scary or difficult."
After parents complete the free introductory series, they are invited to learn even more by enrolling in paid extended training designed to address sexual abuse prevention for children in two age groups:
• Young Children (infants through age 10): this six-part video series addresses a variety of topics relevant to young children, such as teaching sexual abuse prevention in child-friendly ways, collaborating with the "Safe Adults" in a child's life, and positioning key safety messages.
• Tweens-'n-Teens (children ages 11+): also a six-part video series, this training track outlines issues relevant to teenagers including online sexual predation, sexting, sextortion, pornography, bullying, dating safety and more.
Sadly, most children (73%) do not tell anyone they are being sexually abused for at least one year… and many parents have no idea their children are being victimized at all. The BeAKidsHero Sexual Abuse Prevention System™ is designed to help parents empower their children with knowledge and tools to help prevent or stop sexual abuse.
"A child's physical, mental and emotional well-being are too important to leave to chance," Kadlec stated. "Only through empowering children with information they need to protect themselves, make good choices and seek help when necessary, will we defeat child sexual abuse and exploitation."
To learn more or to enroll in the free online training program for parents, visit
https://sexualabusepreventionsystem.com
.
About BeAKidsHero™
BeAKidsHero™ educates parents, teachers and other caring adults around the globe about protecting the children in their lives from abuse and neglect. Founded by Child Advocate and Child Forensic Interviewer Ginger Kadlec, BeAKidsHero spotlights child protection best practices and tips, as well as features a host of resources and information about issues related to child abuse awareness, prevention and intervention ranging from child sexual abuse facts and prevention, to cyberbullying, sextortion and internet safety. Ginger also interviews child protection professionals and advocates on her podcast which is available at beakidshero.libsyn.com and on iTunes.
Ginger is a guest columnist for Child's World News, serves as a board member for the Boone County Child Advocacy Center in her home community and is a faculty member for Indiana's ChildFirst™ child forensic interview training.
(1) Source: Darkness to Light: http://www.d2l.org/site/c.4dICIJOkGcISE/b.6178667/k.155F/font_colorff5200STEP_1_LEARN_THE_FACTSfont.htm
(2) Source: National Children's Advocacy Center: http://www.nationalcac.org/professionals/images/stories/handouts2009/faller,%20kathleen%20-%20%20children%20who%20are%20reluctant%20to%20disclose.pdf
Contact
Kadlec x2, LLC (dba BeAKidsHero™)
Ginger Kadlec
317-506-2203
www.beakidshero.com

Contact