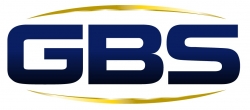 Springfield, MO, February 07, 2017 --(
PR.com
)-- Group Benefit Services (GBS) announces the release of their next generation highly advanced cloud-based web portal for PC and mobile devices. The web portal project was the culmination of a long and intense collaboration between GBS and a number of its technology partners located around the US.
Plan Members can have the ability to engage a Board Certified physician located within their state through a video-based office or telephonic visit. Members can fill prescriptions and participate in various health and wellness initiatives along with all of the normal day to day functions one would expect from an employee benefit web portal. All of the services provided through the web portal are accessed with a Single Sign-On (SSO) and can be displayed in any number of known languages.
"The next phase of healthcare in the US will be managed through further engaging members within their employee benefit plan and assisting them with care options where none exist," stated GBS President and CEO James M. Deren. "This web portal seeks to further the partnerships we help to create between Plan Sponsors, Members and healthcare providers by making available valuable healthcare tools members can use to seek out quality healthcare at the best possible price."
Group Benefit Services (GBS) is an insurance claim technology company, underpinned by a robust, integrated technologically-superior infrastructure and flexible business model. By selecting Group Benefit Services (GBS) as your employee benefit manager & TPA, you will gain access to a very unique and tech savvy service model that will lead to lower healthcare costs, optimal health outcomes, and employee benefit enhancements for members. For more information about Group Benefit Services, Inc. (GBS), visit www.gbs-tpa.com.