Virun® Releases STATIC™ Episode 2 While Under the Influence of Sulfur Hexaflouride, and New Probiotic Technology Makes Wholefoods Take Notice
Virun® NutraBiosciences® Ongoing Video Series Explores the Smells of Stability and Voice-changing Gases; Virun's Patent & Patents-pending Non-refrigerated Shelf-stable Probiotics Become Available to Manufacturers Worldwide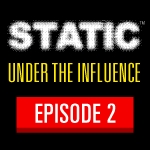 Pomona, CA, February 14, 2017 --(
PR.com
)-- Virun® NutraBiosciences® video series STATIC™ premieres Episode 2 on Wednesday, February 15, 2017 with a review of probiotic and omega supplements on the market, making stinky discoveries. Probiferrin™ is made available through Wholefoods for manufacturers looking for a non-refrigerated, shelf stable probiotic emulsion or powder aimed at increasing the survivability of probiotic bacteria.
"What do dead bacteria and dead fish have in common?" quips Virun CEO and Co-founder, Philip Bromley, in an incredibly deep, Darth Vader-esque voice, thanks to Sulfur Hexaflouride. "They stink! And this is typical in supplements currently on the market." STATIC™ Episode 2 finds the Virun team in a nationally recognized grocery chain well known for its supplements offerings. A review of several supplements present, however, reveals the shortcomings of many products; namely a lack of stability on the shelf, resulting in products with inconsistent quality. Philip continues, "If you read the fine print on many probiotics, there is a caveat that the billions of probiotics are only claimed as of the date of manufacture. This means that when the consumer takes the product, there is no guarantee that there are any probiotic bacteria left. We intend to let that proverbial cat out of the bag. It's the same with Omega EPA DHA. If you ate salmon at a restaurant that tasted like most of the fish oil in soft gels, you would return it to the kitchen immediately." STATIC™ is Virun's ongoing video series which exposes the inadequacies of the nutrition, beverage and supplement markets. The intent of the series is to educate the masses while entertaining with irreverent humor. Episode 2 and the STATIC series can be viewed at VIRUN.com as well as BEVNET.com
Virun aims to make probiotics stable on the shelf and during use, instead of just at the time of manufacture; which is one of the issues addressed through STATIC. This endeavor is partly made possible through Virun's release of its new Probiferrin™, now available to manufacturers through Wholefoods: (http://www.wholefoodsmagazine.com/suppliers/new-products-suppliers/probiotic-powder/).
Probiferrin™ is Virun's patented and patents-pending technology that conjugates probiotics to Lactoferrin. Probiferrin™ is natural, shelf stable without refrigeration, and is available in powder and liquid emulsions containing probiotics of 1 to 50 billion CFU per gram. Probiferrin™ can be added to shots, beverages, multi-serving emulsions or smoothies, and can be further processed into capsules, tablets or chewables. Probiferrin™ allows for a significant increase in the survivability of probiotics at extreme temperatures and also assists with bypassing stomach degradation and targeting the gut mucosa. Probiferrin™ comes in a variety of flavors. Meet Virun and find out more about Probiferrin™ at Ingredient Market Place in Orlando, Florida on April 18-20th, booth number: H28. Manufacturers interested in learning more can also contact innovate.today@virun.com
About Virun Nutra-BioSciences®:
Founded in 2003, Virun Nutra-Biosciences® was formed to create nutritious, great tasting and novel formulations for the food, beverage, supplement and pharmaceutical industries. Located in Pomona, California, Virun is a fully integrated research, production and manufacturing facility, which quickly conceptualizes ideas to create innovative custom bulk blends and finished products for contract manufacturing. Virun is the only biotechnology company that owns over 80 patents worldwide and develops technology around biochemistry practices. The company came to notoriety with its Esolv® OmegaH2O® technology that incorporates omega-3 EPA DHA into clear, shelf stable beverages without a fishy taste all-the-while using their clean label claim emulsifier, Esolv®. VIRUN's other innovative solutions and brands include resveratrol, CoQ10 branded as Esolv® CoenzymeClear®, Esolv® AstaxH2O®, PQQ branded as Esolv® PQQwater®, Esolv® lutein, Esolv® phytosterols, and Esolv® curcumin.
For more information, visit VIRUN.com
Contact
Virun, Inc.
Nina Parker
714-313-0766
www.virun.com
innovate.today@virun.com

Contact