Vybronics Introduces Worlds Smallest BLDC Brushless Coin Vibration Motor 6 mm x 2.5 mm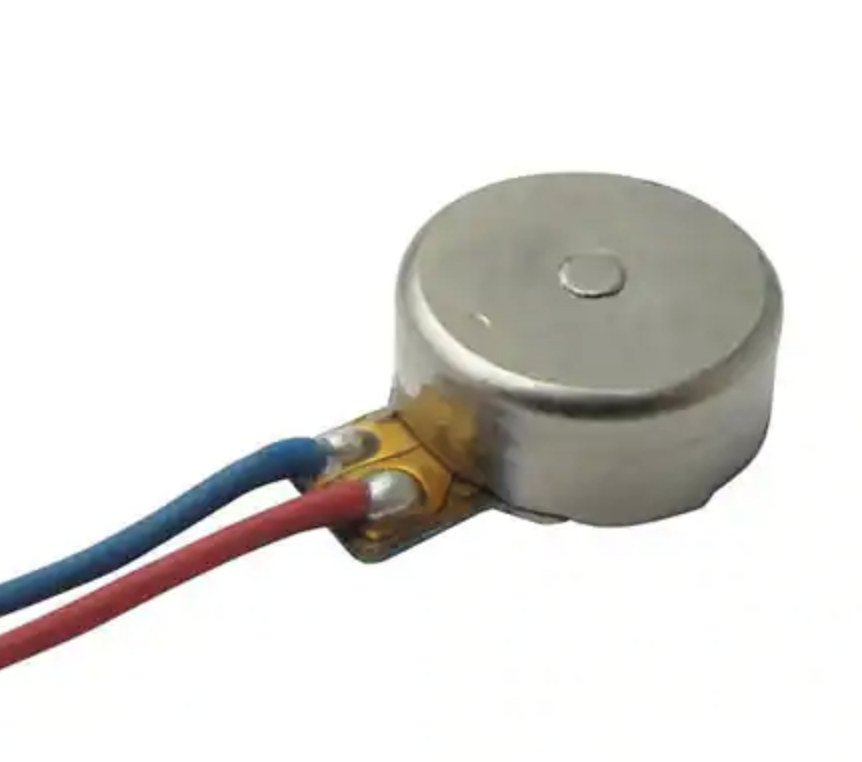 New York, NY, February 19, 2017 --(
PR.com
)-- Vybronics has recently launched the worlds smallest form factor BLDC brushless coin vibration motor. Measuring 6 mm in diameter and 2.5 mm thick the VW0625AB001G gives engineers new options for applications requiring high reliability and or high duty cycles.
Brushless vibration motors such as the are commonly used in wearable and medical devices to provide haptic feedback as well as in applications where a silent alert function is required.
The VW0625AB001G BLDC coin vibration motor has an operating voltage range of 2.7 ~ 3.3 Volts. Rated speed is 15,000 RPM with a typical current consumption of 44 ma @ 3V.
Its supplied with wire leads measuring 10 mm in length. A variety of connector options and lead lengths are also available. Custom flexible printed circuits (FPC) are also available.
About Vybronics
Vybronics is a leading supplier of vibration motors and linear resonant actuators - LRA's. In business since 1993, they have factories located in Whenzhou, Shanghai, ChongQing and Huaibei, China all of which are certified ISO 9001:2008. All products are both RoHS and REACH compliant. Sales offices are located in China and the USA.
For further information visit
www.vybronics.com
or contact the sales department at sales@vybronics.com
Contact
Vybronics, Inc
Koko Mu
718-783-2328
www.vybronics.com

Contact
Multimedia
Data sheet Vybronics for BLDC vibration motor VW0625AB001G