What Happens When Corporations Hate Their Own Customers
The recent forcible removal of a passenger from an overbooked United Airlines flight shows the distain many corporations have for their own customers. This event is not isolated to the airlines industry, but also includes the financial services, cable TV, and other industries. This could be a tipping point for consumers.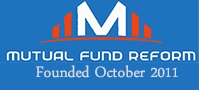 Boca Raton, FL, April 14, 2017 --(
PR.com
)-- The current commentary explosion on social media and the pending legal lawsuit about Chicago airport security guards forcibly pulling a man off a United Airlines plane is deeply disturbing because everyone who has flown can relate to the mistreatment of paying passengers.
But it also shows the distain many corporations have for their own customers.
The events of April 11, 2017 when a 69-year-old physician was forcibly pulled from an overbooked United Airlines plane marks a watershed about consumerism and reveals how many corporations routinely mistreat their own customers.
Of course, the mistreatment is not always physical, but corporations routinely take advantage of unsuspecting clients and customers on a daily basis as shown in the article, "What Happens When Corporations Hate Their Own Customers," now posted on the site, www.mutualfundreform.com.
In the article, author Chuck Epstein notes that while United Airlines may be in the headlines today, the other large industry which distains its own customers is the financial services industry, including investment firms and large banks. "The financial services industry's distain for its own customers is worse than the airline industry since saving for retirement or college or just plain life, is regarded as secondary to the ability of investment firms, banks and insurance companies to do everything in their power to separate unsuspecting and uninformed customer-investors from their money by charging excessive fees, commissions or by selling inappropriate expensive products," Epstein said.
He also noted that recently, the financial services industry has seen global price fixing scandals regarding LIBOR, foreign exchange, silver and gold, as well as banks creating fake accounts for customers in order to meet internal sales goals. On a more regular basis, investment firms have tenaciously fought the U.S. Department of Labor's fiduciary standard, which essentially simply says a financial advisor must make decisions and buy products that are in the best interests of their customers.
"The inherent conflict between some corporations and their clients is often fueled by regulatory capture, and the all-important flow of millions of dollars in lobbying money to the regulators of the financial services and airlines industry and elected officials to perpetuate this conflict-of-interest and customer victimization," according to Epstein.
"Worse, this creates a vicious cycle, in which corporate lobbying money emanates from the customer's own money, so in effect, customer money is being used against customers in order to create and perpetuate policies that disadvantage a corporations own customers," he added.
See the complete article and more about issues related to how the financial services industry is often less-than-honest with its own customers at www.mutualfundreform.com, which went online in October 2011.
Chuck Epstein has written by-lined articles for over 50 publications, four books and served as editor and publisher of nation's first newsletter on the topic of using the PC for personal investing and trading ("Investing Online," 1994-1999). He also is a marketing consultant, writer and speaker on topics related to investor protection.
He has held senior-level marketing, PR and communications positions at the New York Futures Exchange, Chicago Mercantile Exchange, Lind-Waldock, Zacks Investment Research, Russell Investments and Principal Financial.
He is author of You Don't Think I'm Beautiful (2016); How 401(k) Fees Destroy Wealth and What Investors Can Do To Protect Themselves (2012) and editor of Managed Futures in the Institutional Portfolio (Wiley, 1992) and The Handbook of Corporate Earnings Analysis (Wiley, 1994).
Contact
Mutualfundreform.com
Chuck Epstein
253-226-6339
www.mutualfundreform.com

Contact