Tribal Mama Artisan Products Website Officially Launched
Tribal Mama Artisan Products launches a brand new website to further reach out to it customers across the nation. The new website helps potential customers learn about the products and ingredients and why they are important. The website is fully safe and secure with 256 bit encryption across the entire site.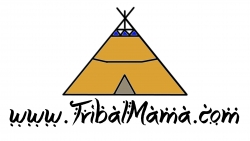 York, PA, April 20, 2017 --(
PR.com
)-- Locally and family owned Tribal Mama's Artisan Products officially announced today it has released a new website to better serve it customers. The company is dedicated to providing top of the line personal care products that are dedicated to overall health and well being.
The new website
www.TribalMama.com
is expecting it will expand its customer base and provide customers with a better way to find what they are looking for. Tribal Mama Artisan Products in addition to producing Natural Bar Soaps, produces handcrafted Lip Balms and Lip Scrubs, Moisturizing Lotion Bars and Survival Paracord Products. The company states it plans to be adding products on a monthly basis.
The new website will permit customers from across the nation to find products they are already looking for and learn why their products are different. The company says it now has a means to reach out past the local area.
About Tribal Mama Artisan Soaps:
Tribal Mama Soaps first started making cold processed bar soap 7 years ago and is owned by Brody and Emily Kline. It is a family owned business that was started with the intention of being handed down to a second generation of soap makers. Brody and Emily are the proud parents of 9 children and have stated there will be many products added over time.
Tribal Mama Soaps has promised its products will always be made disclosing every, all natural ingredient purposefully chosen to de-toxify, replenish and rehydrate the skin while cleansing it. Known for not compromising products for the benefit of profits, they source sustainable and environmentally friendly ingredients, which is very important since the use of soap goes down the drains. For more information, please visit http://www.TribalMama.com.
About the website:
The new website offers a place to view and order their products from anywhere in the world and learn about the products' benefits and ingredients. The entire website is secure with 256 bit encryption and Tribal Mama Soaps promises to never sell or trade any customer contact information.
Contact
Tribal Mama
Emily Kline
(717)-654-5473
www.TribalMama.com

Contact