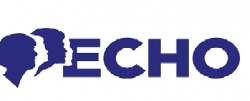 Leesburg, VA, June 05, 2017 --(
PR.com
)-- Every Citizen Has Opportunities, Inc. (ECHO) will join over 600 nonprofits throughout the area on June 8th for a community-wide event hosted by United Way of the National Capital Area (United Way NCA).
Do More 24's "Start Your Activism @ Home," the region's largest online giving day, will take place during the 24-hour period occurring on June 8th from 12 midnight to 11:59PM and is expected to raise nearly $2 million. To mark the day, United Way NCA will be hosting a community-wide block party bringing together local groups and community organizations – from step teams to marching bands and pet adoptions – from around the region with an urgent appeal to support services for vulnerable populations.
Do More 24's "Start Your Activism @ Home" block party will be held at the PEPCO Edison Gallery, 702 8th Street, NW, Washington, D.C. on Thursday, June 8th from 7:00 am until 3:00 pm.
Every Citizen Has Opportunities, Inc. (ECHO) is committed to making a difference in the lives of men and women with intellectual and developmental disabilities in our community. ECHO enables adults with disabilities to engage with the community, earn a paycheck and be kept safe. Your participation in this year's Do More 24 can and will make a difference. Please help ECHO reach our goal by making a secure, 100% tax deductible donation. Together we can provide jobs, a purpose and a future for individuals with disabilities.
Residents throughout our area are more engaged than ever and are looking for ways to make a difference. Given the potential deep budget cuts on Capitol Hill and the skyrocketing demand for services from the region's vulnerable populations, the metro area nonprofit community is coming together to raise millions for hundreds of nonprofits ranging from animal welfare to workforce readiness, environmental causes, financial stability, education, homelessness and housing, plus many more. Organizers are encouraging local residents to funnel their frustrations and passion over these cuts to our community by giving locally to nonprofits, who will reinvest right here in our area.
"The area's nonprofit community is bracing for a budget proposal that calls for draconian cuts to services necessary for the working poor to beat the odds and gain access to the middle class," said Kelly Brinkley, Chief Operating Officer for the United Way of the National Capital Area. "We are asking our fellow neighbors and residents throughout the community to give back, give locally and 'Start Your Activism @ Home' to ensure we support each other. So many of the services provided by United Way NCA and our partner agencies are directly impacted and are on the front lines facing severe cuts."
Do More 24 is June 8, 2017 – www.DOMORE24.org