AO Coolers to Release - New Hybrid Series Cooler
Now available for purchase at www.aocoolers.com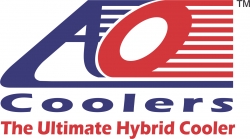 Corona, CA, October 26, 2017 --(
PR.com
)-- With over 20 years of experience, AO Coolers offers well-constructed, innovative coolers made for all outdoor activities, including boating, fishing, and camping. AO Cooler's new Hybrid Cooler is a rigid soft sided cooler; a hybrid of sewn and welded construction, with a molded EVA tub bottom. The 3 inch rigid insulation and the thick outer material provide the benefits of a hard cooler and at 8.5 lbs., it has the light weight of a soft cooler. The combination creates a cooler that can hold ice for 24 hours in 120-degree heat.
AO Coolers products are guaranteed to never leak or sweat due to its high quality, removable, leak-proof Thermoplastic Polyurethane (TPU) liner. The welded TPU material and compressed, molded EVA bottom make the coolers easy to carry, durable and eco-friendly. TPU is more environmentally friendly than vinyl and other films. With the same FDA approved food liner and water resistant YKK zipper as in other AO Coolers products, this new hybrid cooler is ideal for campers, families and outdoorsmen, alike.
Currently available in two sizes:
Hybrid Cooler - 24 Can Pack - $189.95
Hybrid Cooler - 64 Can Pack - $269.95
For more information on the Hybrid Cooler:
https://www.aocoolers.com/coolers/hybrid-coolers.html?mode=list
AO Coolers are tested, used, and sold by many of the performance boating industries, outdoor enthusiasts and top manufacturers.
About AO Coolers
AO Coolers were the first to introduce these innovative coolers over 20 years ago. Our coolers are guaranteed to never leak or sweat because of our high quality Thermoplastic Polyurethane (TPU) liner. TPU has a unique molecular structure that provides compression and high resilience, along with resistance to impacts, abrasions, tears, weather and more. We provide the most reliable ice holding machine! For more information, see the company website here: www.aocoolers.com
Follow us on Social Media:
Facebook:
https://www.facebook.com/AOCoolers
Twitter:
https://twitter.com/aocoolers
Pinterest:
https://www.pinterest.com/aocoolers/
Instagram:
https://www.instagram.com/aocoolers/
Contact
AO Coolers
Brian Hatch
(951) 582-9798
aocoolers.com

Contact