A123 Systems Completes $5M Equity Investment in Wildcat Discovery Technologies
Wildcat Discovery Technologies, Inc., recently completed an $8M Series B funding round, led by a $5M investment from A123 Systems and their parent company Wanxiang. A123 also signed a multi-year joint development agreement with Wildcat targeting next generation materials.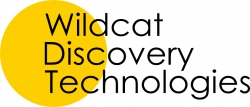 San Diego, CA, July 10, 2017 --(
PR.com
)-- Wildcat Discovery Technologies, Inc., a technology company using high throughput methods to develop improved battery materials, recently completed an $8M Series B funding round led by A123 Systems and their parent company Wanxiang, a Chinese multinational automotive components company headquartered in Hangzhou, China.
Said Jeff Kessen, A123's Vice President of Corporate Strategy, "A123's battery business is growing at a remarkable pace. To maintain that growth, our company must remain at the forefront of battery innovations and breakthrough materials. We anticipate working with Wildcat and their unique high throughput discovery platform, to help achieve our future technological goals."
In parallel with its equity investment, A123 also teamed up with Wildcat on a multi-year research collaboration targeting an improved battery to help meet future product roadmap targets. Recently announced by A123 at both the China International Battery Fair and International Battery Seminar, the Wildcat team will focus on rapid development and optimization of the anode and electrolyte, undertaking many thousands of experiments by year end.
"We are thrilled to partner with A123 as both an investor and a customer," said Mark Gresser, CEO of Wildcat. "It is an honor to work with one of the strongest and most innovative research teams in the battery industry. We're excited about this opportunity to partner with A123's world-class team to accelerate the development and commercialization of next generation battery technologies."
About Wildcat Discovery Technologies:
Wildcat Discovery Technologies accelerates the discovery of new materials for energy applications, with a focus on the development of advanced materials for rechargeable and primary batteries. Wildcat's experienced team of scientists uses proprietary high throughput tools to rapidly develop and optimize breakthrough materials, with corporate partners throughout the global battery and materials supply chains. Wildcat has also been named one of the "50 Most Innovative Companies" by Technology Review magazine. Please visit
www.wildcatdiscovery.com
for more details about Wildcat and its battery work.
About A123 Systems:
A123 Systems is a global leader in lithium-ion battery solutions ranging from advanced battery cells to fully integrated systems for transportation and industrial applications. Offering superior technology and proven systems integration, A123 delivers a full portfolio of world-class products from concept through commercialization. A123 is a wholly owned subsidiary of the Wanxiang Group.
Contact
Wildcat Discovery Technologies
Jon Jacobs
(858) 550-1980
www.wildcatdiscovery.com

Contact