Prime Day Alert: Tech Blog lonelybrand Releases Revised List of Wireless Earbuds for Best Battery Life Now Available on Amazon.com
Online shopper alert: Just in time for Amazon's largest Prime Day in history, tech review blog lonelybrand has released a list of wireless earbuds for best battery life. Out of over 45 products reviewed, only four Bluetooth earbuds were selected for best in category distinction. Consumers are advised to watch for flash sales leading into and during Prime Day.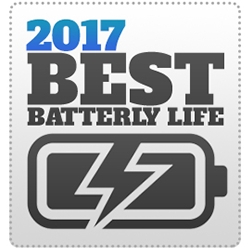 Los Angeles, CA, July 03, 2017 --(
PR.com
)-- On the heels of massive global media coverage of Amazon's annual Prime Day beginning July 10, tech blog lonelybrand has released a new list of the
best wireless earbuds
using Bluetooth technology. Ranging in price from $40 to over $200, the wireless earbuds roundup includes familiar names like Bose and Beats, while introducing surprise category newcomers.
As a direct result of Apple's entry into the space in late 2016, many companies are rushing to market with innovative and comparably inexpensive solutions. As of this release, Amazon.com reports over 65,000 wireless earbuds products site-wide, compared to just over 10,000 listings 24 months ago, while US consumer search interest in the wireless earbuds category has surged a whopping 125% year over year during the same period as measured by Google Trends.
With so many options and so much interest, the risk to consumers is high.
During rigorous battery wear down testing, lonelybrand staffers subjected over 45 of the best rated wireless earbuds products to a variety of environmental and real world scenarios including phone calls, music, standby time, and fitness activities including jogging and weightlifting.
In the end, fewer than 10% of products tested made the cut to receive lonelybrand's best in category rating for extended battery life. The full list of best in category Bluetooth wireless earbuds may be viewed at https://lonelybrand.com/blog/wireless-earbuds-extended-battery-life/
While most consumers indicate they are interested in wireless earbuds, perceived complications including Bluetooth device pairing, audio quality, and battery life may be hampering product adoption. Prime Day offers a special opportunity to update key lists in most requested consumer electronics categories.
This year, Amazon's Prime Day is predicted to be the largest in history. Purported better than Black Friday sales will include a heavy focus on consumer electronics.
Consumers are advised to watch for flash sales leading into Prime Day from companies looking to capitalize on increased web traffic and media attention surrounding the mega retailer.
lonelybrand is a technology, marketing, and future-forward blog written by experts in the communications industry. Expert opinions, reviews, and commentary are available from our diverse group of writers and editors. See more at lonelybrand.com.
Contact
lonelybrand
Nicholas Kinports
312-880-7506
https://lonelybrand.com

Contact