Ship Sticks and Ship Skis Announce New Partnership with Timbers Resorts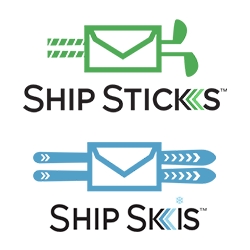 West Palm Beach, FL, July 12, 2017 --(
PR.com
)-- Ship Sticks and Ship Skis, a premier golf club and ski shipping provider, announced today a new strategic partnership with Timbers Resorts, one of the largest independent developers and operators of private boutique resorts and residence clubs in the world.
Timbers Resorts will offer Ship Sticks and Ship Skis to their owners and guests in an effort to simplify the travel process. Both services will be offered through a white-label micro-site directly to owners and guests. In addition, all the Timbers Resorts properties will offer both services on-site through the concierge and guest services teams.
"We are excited to launch our partnership with Timbers Resorts and begin offering both Ship Sticks and Ship Skis services to their owners and guests," says Nick Coleman, CEO. "Our goal is to simplify the way people travel, which creates more opportunity for partners like Timbers Resorts."
Strategic relationships with the nation's leading logistics providers enables Ship Sticks and Ship Skis to provide superior pricing and award winning customer service.
For more information on Timbers Resorts, please visit www.timbersresorts.com. For more information about Ship Sticks and Ship Skis, please visit www.shipsticks.com and www.shipskis.com.
About Timbers Resorts:
Timbers Resorts is the developer and operator of a collection of properties in over 15 of the world's most diverse high-end destinations. The Timbers Collection includes boutique private resorts, hotels and residence clubs in some of the world's most sought-after ski, golf, leisure and beach locations. Since 1999, Timbers Resorts has been committed to being authentic, unique and respectful of the destination, focusing on family and experiences, and never compromising with regard to quality and service. Owners at properties in the Timbers Collection are granted an ownership experience with expanded benefits through a host of travel and lifestyle partners such as Sentient Jet, Hertz, BMW, Priority Pass and many more, as well as access to the Timbers Reciprocity Program and the ability to trade vacation time with other destinations in the portfolio. Current Timbers Collection properties can be found in Aspen, Beaver Creek, Cabo San Lucas, Jupiter, Kaua'i, Kiawah Island, Maui, Napa, Scottsdale, Snowmass, Sonoma, Southern California, Steamboat, Tuscany and Vail. For more information, please visit
www.timbersresorts.com
, www.facebook.com/timbersresorts, www.twitter.com/timbersresorts and www.pinterest.com/timbersresorts.
About Ship Sticks and Ship Skis:
Founded in 2011, Ship Sticks and Ship Skis provide a door-to-door shipping solution for the traveler who desires a hassle-free travel experience. As the most reliable and cost effective shipping service available, Ship Sticks and Ship Skis have partnered with the world's finest Golf and Ski Resorts, Country Clubs, and Hotels to allow for an effortless shipping experience. Shipping golf clubs, skis, and luggage with Ship Sticks and Ship Skis allows you to save time and money at the airport by avoiding the long check-in lines, crowded baggage terminals, and expensive baggage fees. Whether your gear is being picked up from your home or office, Ship Sticks and Ship Skis guarantee an on-time delivery to wherever you're staying or playing. For additional information with regards to these convenient services, please visit
www.shipsticks.com
,
www.shipskis.com
, or call 855-867-9915.
Contact
Ship Sticks
Rich Hall
561-429-3900
www.shipsticks.com

Contact