Introducing beHuman
beHuman, Inc. is introducing a global platform that lets users make a positive impact on social media.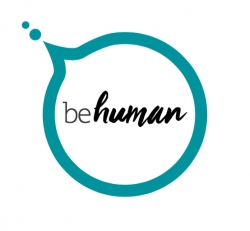 San Francisco, CA, August 01, 2017 --(
PR.com
)-- beHuman, Inc., a thought leader among the new industry of lifestyle motivation, announces the launch of its next innovation with the iOS mobile application beHuman, allowing people to make a social impact through awareness of humanity. The experience revolves around a unique feature called the Human Score, a revolving number that defines a user's positive impact, eventually allowing the user to redeem rewards.
beHuman provides a global platform that lets users make a positive impact on their local communities, while inspiring people around the world to do the same. Users can rally efforts between other cities, states, and nations to create a greater impact together. A user can also apply their Human Score to an association of their choice, uniting efforts of the employee and student base at corporations, agencies, and academic institutions. The accumulated Human Score of an organization defines its collaborative impact on the world.
About beHuman, Inc.
Founded by Tareq Azim, beHuman, Inc. combines his unique experience in professional sports as well as his dense history studying and training mental performance. The beHuman app was created to bring his approach to people everywhere so anyone can elevate their everyday acts to help change the world.
Media Contact:
Kyle Hamer
kyle@behuman.com
Contact
beHuman, Inc.
Kyle Hamer
415-298-1741
www.beHuman.com

Contact