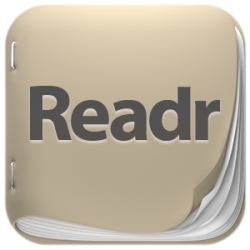 San Diego, CA, August 14, 2017 --(
PR.com
)-- Solaris (SPCL) wholly owned PixelMags revolutionary Readr app that pioneered digital publishing on the iPad is now available for the iPhone Apple Platform.
Readr is a subscription-based iPad app from Pixel Mags that allows users to instantly access and download thousands of the world's leading publications for a low monthly fee. Pixel Mags has now brought this convenience to iPhones.
"With the rise of streaming services from Amazon and Netflix, there's an ever growing demand for programs that offer a one-stop- shop experience," remarks Saikumar Bondugula, Pixel Mags, Inc. senior developer. "We do it with magazines and publications. Expanding the Readr app to the iPhone platform is a natural progression, as more users are now looking to consolidate all their apps onto one device."
Eliminating the need to download separate apps for each individual magazine, Readr provides users with a single destination source for all of their favorite publications. It saves users time, phone storage space, and – most of all – money. The app gives unlimited access to a database of thousands of magazines for $9.99 per month, with a free 7-day trial for first time users.
An Android version of the Readr app is also in the works and is projected to be available in 2018.
Pixel Mags, Inc. is among the early pioneers of digital content distribution. It was one of the first to make magazines available for iPhones, creating downloadable branded apps for individual publications. Recently becoming part of Solaris Power Cell, Inc.