Real Estate Investment Firm Direct Source Wealth Tackles a 50 Million Dollar Hurdle to Satisfy Investor Demand
Direct Source Wealth acquires 50 million in assets in 24 months for investors.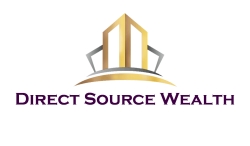 Denver, CO, August 24, 2017 --(
PR.com
)-- "Co-investing," means leading by example.
Direct Source Wealth
delivers on their promise of putting the investors back in control of their money. Direct Source Wealth partners with individual investors in equity partnerships and note-lending opportunities. Clients thrive due to the support Direct Source provides, helping people balance portfolios and identify opportunities they may have missed.
Direct Source Wealth, led by CEO Kira Golden is well positioned to thrive for years to come.
New strategic relationships have positioned Direct Source Wealth to take advantage of opportunities previously limited to family offices and the ultra-wealthy. Direct Source Wealth is on a path that brings opportunity and transparency in operation utilizing the wealth building power of real estate to their investors.
Direct Source Wealth is celebrating the acquisition of over 50 million dollars in real estate assets over the past 24 months and helping investors reach their financial goals in the process.
Recent projects include a 315-unit apartment building in Dayton, OH, a 186-unit apartment complex in Phoenix, AZ, a 352-unit apartment complex in Glendale, AZ and new build 29-unit project in Denver, CO and a 20-unit vacation rental complex in Puerto Rico.
Founder and CEO Kira Golden says, "We're just getting started."
The company's mission is to achieve world-class investment management status, actualizing time and financial freedom for future generations.
Contact
Direct Source Wealth
Dave Grimm
720-445-4508
directsourcewealth.com

Contact