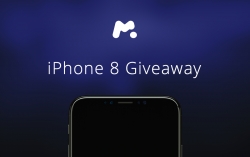 Edinburgh, United Kingdom, September 08, 2017 --(
PR.com
)-- The iPhone is a state-of-the-art device and is capable of doing things previously unimaginable. Although the popularity of the smartphone is undoubtable, there are cyber risks for children under 18 years old such as cyberbullying, sexting and etc.
mSpy parental control app is fully aware of all the dangers posed by cyber criminals who are looking for their next victims online. All features within the mobile app are designed to give parents confidence and peace of mind knowing that their child is browsing the internet safely by giving parents total control over their smartphones and tablets.
To participate in the giveaway one has to have a valid mSpy subscription. However, the chances of winning depend on the length of the subscription. For instance, a 1-month subscription gets 1 email entry into the draw, 3 months - 3 entries into the draw and a 12-month subscription sends 12 email entries into the draw.
Further, by reposting mSpy Facebook post "iPhone Giveaway" and sending a screenshot of it, mSpy doubles the chances to win the
iPhone 8 giveaway
.
CMO Rachel Burnham explained: "We are living for technology and understand that iPhone has taken a major part in the smartphone world. To celebrate this event as well as to thank mSpy users for being with mSpy we decided to giveaway 3 brand new iPhone 8."
mSpy is a #1 parental control application that allows parents monitor text messages, call logs, current GPS location, SnapChat, WhatsApp and many more.