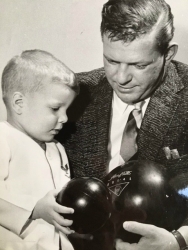 Detroit, MI, September 24, 2017 --(
PR.com
)-- Stellar Scholars Executive Creative Director Ashley Sword glows when she reads the rave review:
Marla Holten of Huntsville, Alabama marvels: "Your love stories could be done in a rendition by someone like Johnny Cash and June Carter! It meets all the standards of the greats... Johnny, Elvis, and The Beatles!"
From radio or CD player or jukebox, Stellar Romance listeners are moving to the sweet sounds of love.
It has been an amazing ride for the non-profit collective of professionals called Stellar Scholars with its startling multiplicity of creative purpose and the mantra from its legions of loyal readers and listeners around the globe has been uniformly enthusiastic. They love the stories, they love the photography and art and they absolutely love the music by the Scholars' own "house band": Michigan-born Paul Lubanski and Georgia-bred Johnny Johnson.
Already their country stylings have been played as "bumper" music on the popular Frank Beckman Show on mega-station WJR out of "Dee-troit City." The music's theme is America the brave and the beautiful; its flavor is decidedly "down home."
The duo's first single is titled "What are the Odds?" and it has been roundly received by listeners within reach of the station's powerful signal. The song celebrates the universal bond of man and woman in a way reminiscent of a Johnny Cash-June Carter duet and has been dubbed by Beckman and others as a "can't miss" for persons of romantic persuasion and country cooking tastes.
A Detroit native and Farmington Hills resident, songwriter Paul Lubanski, releases his fifth Country-accented single, a romantic love ballad, "What Are The Odds?" worldwide today via hundreds of online stores including iTunes, Amazon and Spotify.
Observes Paul:
"What Are The Odds?" is crafted to also conjure up memories of Ronnie Milsap & Marilyn McCco thirty-years ago, as one locally-based country music radio executive recently commented. "It could go Pop or Country-- it's that good."
Lubanski's album "Next Buzz" features his initial eight recordings and has drawn considerable praise, featuring everything from "outlaw rock" to soul. It was recorded and produced in Atlanta and burst on the music scene in late 2016 with impressive success.
Paul plans to release "A Man Can Dream," a heartfelt tribute to his father, on March 2.
The pair has produced 14 tracks in total and all are available through online music stores.
Touts Ashley: "Is it any wonder Stellar Scholars find ourselves now in beautiful Country Music Heaven!"
Paul can be reached personally through his own website: www.paullubanski.com