Sprout Health Group Introduces First Responder Support Program in Sacramento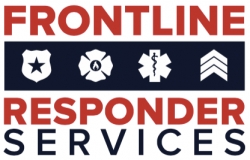 Sacramento, CA, September 28, 2017 --(
PR.com
)-- Healthcare management company, Sprout Health Group, (www.sprouthealthgroup.com) has recently introduced a new critical stress response program designed for first responders at their
Cedar Point Recovery
facility in Sacramento, CA. The group owns and operates drug and alcohol rehab centers, as well as medical detox facilities, across the United States. The Sacramento first responder program follows the success of
Advanced Health & Educations
first responder program in Eatontown, New Jersey, which launched last October.
The program, named "Frontline Responder Services"
(www.frontlinerehab.com
) is an inpatient residential facility for first responders who need treatment for PTSD and addictions. Frontline is also designed to address the long-term effects of critical stress on responders from the daily stress and pressure of the job.
According to the U.S. Firefighters Association (USFA), about 10% of firefighters may be abusing drugs to deal with job-related stress. A FEMA study showed that alcohol abuse among firefighters is more than double that of the general population.
Emergencies with massive destruction and many casualties like Hurricane Katrina and the Sandy Hook school shooting have lasting traumatic effects on our nations' first responders. The 9/11 terrorist attacks severely affected FDNY firefighters and other first responders. FDNY's employee assistance program (EAP) saw an increase of cases, including alcohol and drug abuse, as first responders grieved the loss of 343 of their comrades. The FDNY EAP program saw an increase of 50% of first responders seeking help for PTSD and addiction-related issues after 9/11.
Mark W. Lamplugh Jr., Vice President of Frontline Responder Services and the entire program, has put together a highly-experienced team of credentialed clinical professionals specializing in trauma and first responder treatment. Lamplugh is a fourth-generation firefighter and former captain with the Lower Chichester (PA) Fire Company. He was the Chief Executive Officer of 360 Wellness Inc. and is currently the Vice President of Responder Services of Frontline Responder Services at Advanced Health & Education and Cedar Point Recovery. Lamplugh is also nationally recognized in Crisis Stress Intervention through the American Academy of Experts in Traumatic Stress. Lamplugh hosts a talk show called "Firefighter Wellness Radio" with Fire Engineering and has helped hundreds of first responders find help for addiction, alcoholism, and PTSD, nationally.
"Our team carefully selected these clinicians because they understand the underlying source of job-related stress and trauma for first responders and their families," stated Lamplugh. "We can provide our clients with the ability to address their drug or alcohol problems and the underlying causes of public safety workers. Our program combines substance abuse treatment with treatment for PTSD, depression, and other forms of mental illnesses, with the goal of helping them return to work."
Lamplugh cites a study by the University of Phoenix that revealed that 85% of first responders experienced symptoms related to mental health issues. The study also showed that one-third of first responders were diagnosed with depression or PTSD.
Lamplugh and the team chose Jamie Maxwell, LMFT, M.S. to fill the role of Frontline's 24-hour trauma therapist. Maxell, a licensed marriage, and family therapist provides therapeutic services with the dedicated Trauma Treatment Team at Cedar Point Recovery. With a master's degree in counselor education from California State University Sacramento and a bachelor's degree in psychology from the University of California Davis, Maxwell also has extensive experience working with diverse client populations. Maxwell brings eight years' service to the Northern California community in schools and other organizations. Maxwell is competent in multiple evidence-based treatment modalities.
They also enlisted forensic expert, Andrew Wakefield, LMFT, to the Frontline team. Wakefield serves on the Trauma Therapist Team for Cedar Point Recovery as a 24-hour trauma therapist. He earned his and master's degree in counseling psychology from National University. Andrew is a licensed marriage and family therapist with over ten years of experience treating addictions, trauma, and mental illness in the Sacramento area. Mr. Wakefield also has extensive experience in crisis management and treatment. Before landing at Cedar Point, Mr. Wakefield oversaw contract forensic treatment programs for local and state law enforcement agencies, which makes him an excellent addition to the team.
San Francisco native, Manuel A. Bohorquez Jr., rounds out Frontline's team as the Frontline Group Facilitator. Bohorquez graduated from Archbishop Riordan High School and attended City College of San Francisco, before enlisting in the U.S. Army, where he retired after 21 years of service. His medals include Meritorious Service Medal, Army Commendation Medal with five oak leaf cluster, Army Achievement Medal with four oak leaf cluster, Army Good Conduct Medal, 7th Award, National Defense Service Medal with Bronze Star, Global War on Terrorism Service Medal, Korean Defense Service Medal, Army Recruiter Badge with Three Sapphires. Bohorquez received an associate degree in chemical dependency from American River College and is currently completing a Bachelor's degree at Sacramento State in social work. He's currently pursuing a master's degree as a Licensed Clinical Social Worker as he plans on working with veterans in the field of mental health and substance abuse.
Seeing the need to address the public safety culture at times of high stress due to community crisis and natural disasters in California, Sprout Health Group created this program to meet the need for support, treatment, and wellness for the first responder community. Cedar Point Recovery's newly created Frontline team will address the needs of first responder career pressures that often result in addictions or severe mental and emotional challenges.
Contact
Sprout Health Group
Mark Lamplugh
561-762-9729
www.sprouthealthgroup.com

Contact