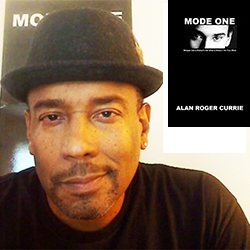 Hollywood, CA, October 12, 2017 --(
PR.com
)-- Popular book author and professional dating coach Alan Roger Currie is speaking out on the recent allegations against powerful Entertainment Industry Mogul Harvey Weinstein.
Alan Roger Currie, Author of the
best-selling self-help audiobook for men
, "Mode One: Let the Women Know What You're REALLY Thinking," has some harsh criticisms for Weinstein's alleged behavior.
"If all of the accusations and allegations against Harvey Weinstein are true and valid, then I would have to categorize this man as a blatant verbal coward," said Currie, who once pursued a career as an Entertainment Industry studio executive in the mid-1990s. Currie previously worked at NBC Studios in Burbank, California and he also had long-term temporary employment assignments at Paramount Pictures, 20th Century Fox Film Corporation, and Warner Brothers Studios between 1995 and 1999.
"What I advise men to do is to always make it clear to a woman of interest upfront that you have a strong desire to have a sexual relationship with her. Once a man does this, the woman is ultimately either going to fully reciprocate that man's desires and interests ... or she is going to abruptly and straightforwardly reject and respectfully decline his sexual desires and interests. Either, or. A man should never attempt to force himself on a woman, or attempt to have sex with a woman by being vague, ambiguous, misleading, or sneaky with his words or actions. The latter behavior is representative of a verbal coward," added Currie.
In his best-selling
book
, which was ranked #1 in the category of Communication Skills on Amazon.com earlier this year, Currie highlights four verbal communication styles that he asserts that all heterosexual men employ with women who they find attractive, desirable and sexually appealing:
- Mode One: When a man verbally communicates his sexual desires and interests to women in a very upfront, forthright, straight-to-the-point manner;
- Mode Two: When a man verbally communicates his sexual desires and interests to women in a very cautious, polite, 'beat-around-the-bush' or vague and ambiguous manner;
- Mode Three: When a man attempts to hide, deny, or camouflage his true sexual desires, interests, and intentions from women indefinitely, or the man blatantly lies to women or attempts to mislead them about what his true intentions are;
- Mode Four: When a man expresses harsh criticisms, personal insults, and misogynistic statements toward women in an attempt to agitate them and/or antagonize them prior to making aggressive and usually unwanted sexual advances toward these women
More about Author and Professional Dating Coach Alan Roger Currie can be found on Wikipedia.org; Currie was born and raised in Gary, Indiana and graduated from Indiana University in Bloomington, Indiana. Currie has been interviewed on national television, national radio, and has worked with clients in various countries all over the world. Currie's books can be found on Amazon.com and his four audio books can be found on Audible.com