ACT Inc. Marks 61st Anniversary with Free Human Interest Column Offered to Media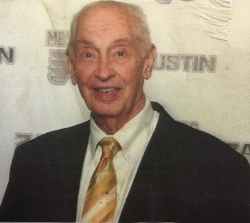 Philadelphia, PA, October 28, 2017 --(
PR.com
)-- A new consumer-interest column is being offered free to the media by the founder of a multi-media marketing company to mark the 61st anniversary of ACT., Inc, Philadelphia.
The article is headlined "Handicapped? Using a walker has its benefits. Like Walking!"
The author is Joe Ball, President, Act., Inc, now 88. The firm owns the business-to-business newspaper Act; produces two different weekly 30-minute interview show; owns The Phila Advertising trade show, plus the full service "American Advertising Services" ad/PR agency, and The Phila Speakers Bureau (www.phillybizmedia.com).
Ball says, "The article is my perspective on how one finds good even in hard times of life."
To read the complete article, log onto the link below:
https://adcomtimes.wordpress.com/2017/10/26/handicapped-using-a-walker-has-its-benefits-like-walking/
Contact
ACT, Inc.
Joe Ball
484-562-0063
www.PhillyBizMedia.com

Contact