Micro Music Festivals - Public Performance Opportunities at Restaurants/Bars
"Micro Music Festivals" are the hottest new on-premise promotion in restaurants/bars across the U.S. This inclusive, live-music, event provides a stage for today's emerging artists, as well as, musician-hobbyists.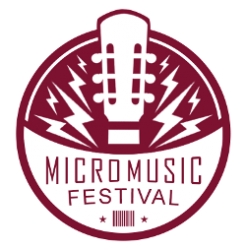 Atlanta, GA, December 05, 2017 --(
PR.com
)-- Open Mic Entertainment, Inc. has launched a new operations division, "Micro Music Festivals." By refining the live-music, inclusive, model of open mics, Micro Music Festivals attract music-lovers and performers to venues, across the U.S.
"Our 'Micro Music Festivals,' provide a stage for emerging talent and musician-hobbyists," stated David Craver, President of Open Mic Entertainment, Inc. He continued, "This high-quality, mid-week, live-music, offering is a great way for venues to attract new customers."
Scott Strong, Marketing Director, Movie Tavern, stated, "The Micro Music Festival team hits the trifecta when it comes to musical entertainment. They make the booking of artists, in various cities, easy on the client, they make the experience rewarding for the artist, and they make sure the consumer has an enjoyable time."
About Open Mic Entertainment: Open Mic Entertainment, Inc. is the world's largest promoter/operator of live-music open mics. Their open mic directory promotes over 1,200-live-music events via 85-websites, social media, and the, "Open Mic Finder," app. Micro Music Festivals are sponsored by Taylor Guitars and Fishman Acoustic Amplification.
Contact
Open Mic Entertainment, Inc.
David Craver
404-386-3326
micromusicfestivals.com

Contact