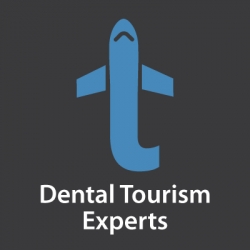 Sarasota, FL, December 18, 2017 --(
PR.com
)--
www.CostaRicaDentist.com
Howard Siegler, Johns Hopkins M.B.A., veteran dental tourist and longtime advocate of the Dental Tourism industry launched CostaRicaDentist.com, The Official Directory of Dentists in Costa Rica. The website is believed to be the most complete listing of active, viable government sanctioned dental clinics in Costa Rica. It is also touted to be the first directory of its kind developed by an industry expert, someone who works on the front lines serving as an International Patient Coordinator, has authored several books/guides, and dozens of articles about Dental Tourism.
Unlike most other Directories of its nature, Siegler does not try to hide his agenda. He said, "I created this Directory so that my fellow U.S. citizens could locate their best and most affordable dental alternatives, period." He continued, "I am also proud that I am able to launch this website without having to butt my way into the middle of a Patient/Doctor relationship/transaction to earn a commission. I currently work for whom I believe to be the top Dental Implant Specialist in the country, and his Clinic sits side by side with others so that people can choose to visit a clinic that is right for them."
"Going abroad for treatment isn't for everyone, but for those who seek well-trained Dental Specialists in a country which has developed an appropriate infrastructure, and for those want to avoid high U.S. prices, my directory will help them get where they need to be. I have weeded out most of the clinics who have never treated dental tourists, and will gladly speak with anyone about clinics they may be considering. Patients need to determine what is most important to them – price, experience, results, etc. Those are the types of things that will make certain clinics rise to the top of a short list for greater consideration."
In addition to having worked on-site at several of the most popular Dental Tourism Clinics, including Prisma Dental, Meza Dental and Mario Garita, The Dental Experience, Siegler has been a proponent of dental tourism for many years serving as a Medical Correspondent for The Costa Rica News. "Writing about dental tourism for many years does not in itself make me an expert, but it clearly shows my dedication and breadth and depth of knowledge on the topic. My M.B.A. from Johns Hopkins, 10+ years travel industry experience, and my career as an International Patient Coordinator tends to set me a few notches above others who have little or no direct industry experience, other than launching a website."
Siegler said, "As the industry currently stands, every successful directory or guide I found on the internet appears to have been started by marketers, techies, University students or profiteers. That should not give people a whole lot of confidence in leaving the U.S. for treatment abroad, but hopefully my directory helps give others the knowledge that there are a few true professionals in the business who are focused on one thing above all else – the patient. I am one of few front-line people who realize this isn't a vacation for dental tourists, this is healthcare."
Siegler concluded by saying the following, "Take a look for yourself. Let me know if you have ever seen a better directory of dentists in Costa Rica, or elsewhere!"
About CostaRicaDentist.com:
CostaRicaDentist.com is a website listing of the top dental clinics in Costa Rica. It's founder, Howard Siegler, Johns Hopkins M.B.A. and recognized dental tourism expert currently serves as an International Patient Coordinator for Dr. Mario Garita, and as a Medical Correspondent for The Costa Rica News. He also serves as an industry advocate, and offers mediation services if any patient is dis-satisfied with any Costa Rica Dentist that is selected off his website, or elsewhere.