TheBeamer LLC Awarded Competitive Grant from the National Science Foundation
America's Seed Fund Powered by NSF Provides Funding for R&D; Helps small businesses move innovations out of the lab and into the market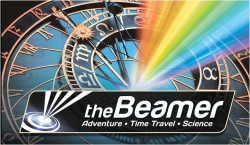 East Hartford, CT, December 22, 2017 --(
PR.com
)-- Video game developer, TheBeamer LLC, has been awarded a National Science Foundation (NSF) Small Business Innovation Research (SBIR) Phase II grant for $750,000. The grant will allow the company to perform research and development work on THE STARDUST MYSTERY science adventure video game leading to its commercialization. The game is being created to revolutionize the way games and education coincide for children ages 8 to 13 through collaborative learning of scientific knowledge.
"We are made of STARDUST that was once in the body of Albert Einstein and the last T- Rex." This is the true science theme of the game, developed to teach children about atoms, and their role in the history of the Earth and the Universe. A startling fact is that human beings actually have inherited trillions of carbon atoms that were once in the body, and exhaled, by every dinosaur, by Einstein, and by millions of other living things. All of earth and its creatures come from STARDUST, the remnants of exploding stars.
The science of atoms and their recycling is woven into an adventure story in which student's track their own atoms back through time, all the way to their atoms' creation in the Big Bang and subsequent star explosions. Players adventure as crew members of the Cosmic Egg, a virtual time, space, and size-change travel ship. They explore a human body to discover the part of the body that is STARDUST (atoms), then travel through the history of the Earth and Universe to track the recycling of their atoms. In Mission KT: Episode 1, which won an award at the 2016 ED Games Expo, players travel back in time to the period when dinosaurs roamed the earth to find out how much STARDUST they inherited from these animals. They also investigate how the dinosaur-era mammals were saved from extinction.
"The National Science Foundation supports small businesses with the most innovative, cutting- edge ideas that have the potential to become great commercial successes and make huge societal impacts," said Barry Johnson, Director of Division of Industrial Innovation and Partnerships at NSF. "We hope that this seed funding will spark solutions to some of the most important challenges of our time across all areas of science and technology."
"The NSF grant will allow the Company to continue the excellent collaboration with the University of Connecticut Digital Media and Design Department, its student and other partners to develop THE STARDUST MYSTERY game and related transmedia products (books, science videos and virtual reality, VR apps)," said Dr. Peter Solomon, CEO of the Beamer LLC. "That collaboration, which includes game industry professionals, scientists, educators, and college students, started in January 2016 with NSF Phase I and 1B grants and subsequent grants from Connecticut Innovations, Inc. (CII). The company is now seeking partners and investors to accelerate the development and distribution of its products."
Small businesses can receive up to $1.5 million in funding from NSF. Companies must first have received a Phase I award (up to $225,000) to become eligible to apply for a Phase II grant (up to $750,000) to further develop and commercialize the technology. Small businesses with Phase II grants are eligible to receive up to $500,000 in additional matching funds with qualifying third-party investment or sales.
Small businesses with innovative science and technology solutions, and commercial potential across almost all areas of technology are encouraged to apply. All proposals submitted to the NSF SBIR/STTR program undergo a rigorous merit-based review process. NSF's deadlines for Phase I small business proposals occur twice annually, in June and December.
To learn more about the NSF SBIR/STTR program, visit: seedfund.nsf.gov.
To learn more about THE STARDUST MYSTERY project, contact TheBeamer CEO, Peter Solomon at PRSolomon@TheBeamer.com or visit us at http:// TheBeamer.com or on social media at Facebook.com/MissionKT, Twitter.com/MissionKTgame, and Instagram.com/MissionKT.
About the National Science Foundation's Small Business Programs: America's Seed Fund powered by the National Science Foundation (NSF) awards nearly $200 million annually to startups and small businesses, transforming scientific discovery into products and services with commercial and societal impact. Startups working across almost all areas of science and technology can receive up to $1.5 million in non-dilutive funds to support research and development (R&D), helping de-risk technology for commercial success. America's Seed Fund is congressionally mandated through the Small Business Innovation Research (SBIR) program. The NSF is an independent federal agency with a budget of about $7.5 billion that supports fundamental research and education across all fields of science and engineering.
Contact
TheBeamer, LLC
Peter Solomon
860-212-5071
www.thebeamer.com

Contact
Multimedia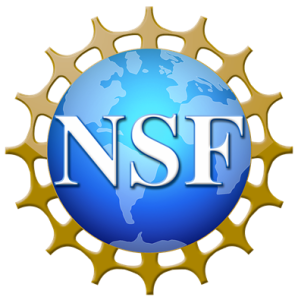 TheBeamer, LLC's project MissionKT is a recipient of the NSF Small Business Innovation Research Phase II Grant.