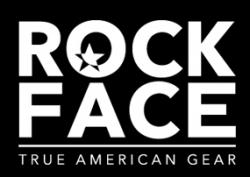 Winston-Salem, NC, January 17, 2018 --(
PR.com
)-- Rock Face, a provider of the most advanced base layers in the world, recently released flame-resistant (FR) and performance base-layer products to enhance their offering to military and tactical markets. The brand will debut these new product lines at the annual SHOT Show in Las Vegas, NV from January 23-26.
Coville Inc., the owner of Rock Face, was founded as a fabric converter in 1976 in Winston-Salem, NC and has since become a trusted supplier of performance, athletic and protective base-layers. Since 2014, Coville has provided fabric for more than 21 million garments for the United States Armed Forces. Rock Face remains the only base-layer apparel brand that designs, knits and sews products in their BERRY-COMPLIANT, company-owned manufacturing facilities.
Rock Face was created to provide distributors and end-users a manufacturer-direct line of advanced base-layers at the lowest cost. Rock Face achieves this value by combining technologically-advanced fabrications and modern fit specifications to create the highest-performing and most comfortable base-layers for military and tactical applications. Tested and certified for both training and combat missions, Rock Face base-layers are lightweight but protective, comfortable yet durable.
In addition to advanced flame-resistant properties, Rock Face's base-layers are powered by Coville's climaGuard™, a textile technology that creates and protects the ideal human microclimate. climaGuard's™ ideal blend of water-attracting and water-repelling fibers creates garments that breathe, wick moisture away from the skin and dry quickly. This technology also employs SilverPlus® which protects garments from odor-causing bacteria. All of this combines to create the ultimate in modern base-layer technology.
To learn more or schedule an appointment at the SHOT Show, visit Rock Face in the Supplier Showcase at booth number S2404 on January 22nd or 23rd, or contact:
Nicole Vineyard
nvineyard@rockfaceusa.com
(757) 358-0105
Dave Lambert
dlambert@rockfaceusa.com
(704) 906-3082
To learn more about Rock Face and request a catalog, visit rockfaceusa.com.
About Rock Face
After developing a robust supply chain, Coville created Rock Face to bring its focus on quality and service full-circle, as well as be able to sell products directly to the customers. Rock Face was inspired by the durability and strength of the rugged mountains and has a mission to produce base layers that can protect customers in any condition. Rock Face uses state-of-the-art textile technologies to design and manufacture Flame Resistant, Cold Weather and Performance garments. For more information on Rock Face and its products, visit
rockfaceusa.com
.