DMZ Veterans Join with Vets Helping Vets to Bring Attention to the State of Veterans Affairs
Disabled Veteran who served on the Korean DMZ at 17 years of age is spearheading a campaign to bring awareness of deceptive practices within the VA under the Trump Administration.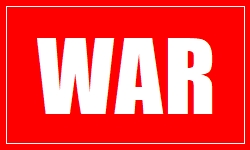 Redding, CA, January 22, 2018 --(
PR.com
)-- "Are American Veterans being cheated under the Trump Administration?" asks David Apperson Co-Founder of Vets Helping Vets.
"Yes. There is a growing concern that disabled veterans are still being mistreated by the Dept. of Veterans Affairs. Whistleblowers have been asked to remain anonymous and only relevant information will be forwarded to a designated Congressman."
www.myveteran.org
How did this war on the VA start?
David Apperson, a disabled veteran who served in the U.S. Army as a law enforcement officer in South Korea has experienced numerous issues when dealing with the Dept. of Veteran Affairs.
While serving overseas Mr. Apperson was injured while protecting combat soldiers with the 1/32nd Infantry Regiment at Camp Howze Korea, as well as protecting citizens of Bongelchon, a small village in South Korea.
Numerous doctors' reports confirmed Mr. Apperson is totally and completely disabled due to military service after the Vietnam War. Apperson says he still has to fight for his benefits. Situations like this are a common problem for him and others who served overseas in the mid to late seventies.
"Besides law enforcement duties I was on five combat missions on the Korean DMZ as a machine gunner and to think I am still fighting the VA after 27 years is ridiculous. I filed my first claim in 1990 and was denied. After learning I could re-file, I filed again in 2006 because I was physically unable to do much of anything. Some days I can't even do the simplest of task," stated Mr. Apperson.
John Farley, a long-time friend of Mr. Apperson, and also a disabled veteran stated, "I can't believe what the VA has done to this veteran. He served his country with honor and now can in no way work, but as with thousands of other veterans been denied VA benefits."
"There is no peacetime for cops," says Mr. Apperson. "I would have never volunteered for the front lines if I knew I would be denied benefits for injuries sustained while serving my country. Veterans are dying every day because the Veterans Benefit Administration is run by lawyers and temporary administration officials."
During the last four years, this man has been fighting homelessness and PTSD but says he is embarrassed to ask others for help. A VA employee with the HUD/Vash program has told Mr. Apperson that he will be able to help him in the future when the program is refunded. "I don't want anything from the VA but what I am entitled to. I only want what is right so I can live the remainder of my life in peace, no matter how short of life I may have," he stated.
This situation has caused this one time American Patriot to lose faith in his country. He says he campaigned for President Trump in some of his early primary states on the east coast because Trump said he would help Veterans. Mr. Apperson says, "VA Secretary David Shulkin is doing nothing more than giving lip service for Trump. Veterans are still being denied benefits and he is nothing more than a puppet on a string, further perpetuating the unofficial motto of the VA; deny, deny till they die!"
Mr. Apperson is working to obtain congressional representation on this matter and is now fielding calls from brave VA employees who are tired of the deception perpetrated on our nation's veterans. VA employees with inside information are encouraged to contact Mr. Apperson as soon as possible.
Employee data will remain anonymous and only relevant information will be forwarded.
For more information visit
http://www.myveteran.org
https://www.facebook.com/military.veterans/
https://twitter.com/dmzveteran
Contact
Vets Helping Vets
David Apperson
541-213-6594
www.myveteran.org

Contact