Creative Educational Products, Inc. Debuts Quiztory, as a Web-Based Trivia Game, and "This Day in Quiztory" Into Chicago Public Schools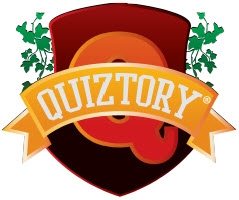 Chicago, IL, February 01, 2018 --(
PR.com
)-- Creative Educational Products, Inc. and Chicago Public Schools have teamed up to introduce the Quiztory trivia game and "This Day in Quiztory" into CPS's learning platform beginning February 2018.
"This Day in Quiztory" is a weekday podcast that debuted in June 2014 on the iHeartRadio network. The podcast consists of black history narratives, approximately one minute in length, which are tied to the calendar date of each podcast. The daily segment delivers a brief historical lesson on African American achievements ranging from science, sports, music, politics and current pop culture events, all read by celebrities and influential community leaders. The podcast runs all year long.
To celebrate their association with CPS, for the month of February in 2018, "This Day in Quiztory" narratives will be read by Chicago teachers and administrators. The teachers were selected by the Chief Education Officer for Chicago Public Schools, LaTanya McDade, to participate in this initiative. Chief McDade will also be lending her voice to a narrative on February 8th.
Each teacher will have a special introduction read by a celebrity. Kicking off Black History Month on February 1st is English Language Arts teacher Kimiko Cowley-Pettis (Avalon Park Elementary School) with a special introduction by CNN Tonight host Don Lemon. Other confirmed celebrities include Jada Pinkett Smith, ESPN Anchor Jemele Hill, Charlamagne Tha God, and Mario Lopez, among others.
"With CPS's promotion of our integration into Safari Montage, we are excited to raise the profile of these significant figures and events in American history," states Kysha Mounia, President of Creative Educational Products, Inc.
Chicago Public Schools is the third largest school district in the United States with more than 600 schools providing education to approximately 400,000 children.
About Creative Educational Products
CEP is an educational organization dedicated to creating and providing innovative products and services that instill a sense of wonder with an excitement for learning in support of educational institutions, parents, organizations and the community to provide our youth with alternative tools for learning beyond classroom books. CEP was founded by Kysha and D'Anna Mounia in 2009 to create change and spark interest in African American History.
The Quiztory app is available for download free of charge in the App Store and Google Play. Click
here
to listen to "This Day in Quiztory."
Contact
Creative Educational Products, Inc.
Tonya Carmouche
424-213-0442
www.quiztory.com/web/iheartradio/

Contact