Open Health Network Adds Top Medical, Tech Advisors to Board
Open Health Network today announced an expansion of its Board of Advisors, adding three members who bring a wealth of scientific, medical and advanced technology leadership to the company.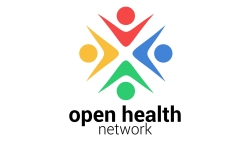 Los Altos, CA, March 06, 2018 --(
PR.com
)--
Open Health Netword
(OHN) today announced an expansion of its Board of Advisors, adding three members who bring a wealth of scientific, medical and advanced technology leadership to the company:
Dr. Katherine Gergen Barnett is the Vice Chair for Primary Care Innovation and Transformation in the Department of Family Medicine at Boston Medical Center.
Dr. Marty Kohn is a widely-respected health policy and clinical informatics consultant and former Chief Medical Scientist at Sentria and IBM Research.
Christian Ferri is the President and CEO of BlockStar, a blockchain holding company that invests, advises and trains on blockchain and Initial Coin Offerings.
"Enthusiastic support from top minds in health care innovation says a lot about the OHN mission," said Open Health Network founder and CEO Tatyana Kanzaveli. "Having these extraordinary, accomplished professionals on our Board of Advisors means we will expand our offerings and grow more quickly."
"I am thrilled to be joining the Open Health Network advisory team," said Dr. Gergen Barnett. "I believe that OHN provides a unique opportunity to deliver high-quality, evidence-based information to individuals and communities, thereby improving quality health outcomes, reducing medical costs, and helping to reduce the large health inequities of our country."
Dr. Kohn also expressed excitement at associating with OHN. "I like their approach to using very sophisticated artificial intelligence algorithms integrated with front-end patient experiences, predictive behaviors and back-end advanced data mining across many data sources," he said. "With my expertise as a practicing physician and an applied AI healthcare executive, OHN will be able to move their offerings forward much faster."
Mr. Ferri said, "I'm excited because, after four years investing in and advising blockchain-powered businesses, I view OHN as the only health care solution that has an end-to-end offering for health data exchange. Everything is configurable and customizable such as chatbots, voice and mobile applications, with integrated AI algorithms and HIPAA compliance."
"Any healthcare organization can now get access to a 'blockchain in a box' solution thanks to OHN," he added. "Patients will finally have full control of their data; who gets access to it, when and how."
Apps developed on the OHN platform are HIPAA compliant and have real-time integration capabilities to EMRs/EHRs, devices and other systems.
Organizations currently utilizing OHN include the American Heart Association, University of California-San Francisco, Cornell University, the US Department of Health and Human Services and other prominent healthcare organizations.
About Open Health Network
Powered by AI, Big Data and Blockchain
Open Health Network
is a smart Patient Experience Management Platform. It enables healthcare organizations to rapidly create personalized chatbots, voice and mobile apps and provides enterprise level content management system to maintain features and content of chatbots, voice and mobile apps without programming.
Blockchain technology is used to communicate data across all the players within healthcare ecosystem. Personalization, gamification and recommendation engines enable advanced functions across apps and chatbots. Predictive algorithms are deployable on a front end and interactive big data analytics dashboard on a back end.
Contact
Open Health Network
Tatyana Kanzaveli
650-469-3243
www.openhealth.cc

Contact