GameCloud to Hit San Francisco with Exclusive Deals for GDC and Game Connection America 2018
Officials of the top game testing company GameCloud are soon to fly to San Francisco for taking part in Game Connection and GDC18. The company which offers end to end game testing services will be offering GDC exclusive giveaways like every year.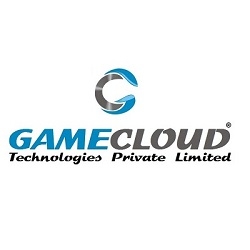 San Francisco, CA, March 07, 2018 --(
PR.com
)-- After enjoying immensely successful and rewarding Game Connection & GDC events in past few years, GameCloud Technologies is all set to hit San Francisco again for the 2018 edition of the events in March this year. The leading game validation company has assured to bring up exciting deals and service demos for the prospects during Game Connection and GDC, starting from 19th March.
"We are excited to announce that we would soon be reaching San Francisco this March for Game Connection and GDC 2018. We had a grand experience at those elite events in last couple of years and hoping for the same this year as well. We have continued keeping ourselves updated about the changing and emerging trends in gaming technology world and attending at esteemed events like Game Connection and GDC helps us understand about new trends, technologies and platforms in the industry," stated Laxmikant Thipse, the CEO of GameCloud Technologies while announcing about their upcoming exhibition at San Francisco.
An avid hard-core gamer since childhood, Mr. Thipse stressed on their plans to support game studios who have come up with awesome gaming concepts but cannot afford a solid quality check. His company is reputed for offering superior quality check services going beyond the usual video game quality assurance and quality control with their signature 360 degree video game validation at all phases of the game development lifecycle. GameCloud Technologies Private Limited caters to videogame development studios and publishers of any size all around the world and also introduced a global crowdsourcing platform exclusively for videogames.
"We know there are many fresh studios with amazing games but it's their lack of budget that prevents them from getting essential quality checks. We intend to reinforce such game developers and hence we have decided to offer grand giveaways during Game Connection & GDC events just like last year that will help them to have a robust quality checks by experts. We'll also be talking about our upcoming crowdsourcing platform that involves gamers and professionals from various countries who would help you to validate your games effectively and have a confident global release," he added in.
Backed by a seasoned team of gaming industry pros experienced in playing, testing and validating over 1000 video games, GameCloud offers end-to-end
game testing
services for all genres and platforms. The company boasts an advanced and well-equipped QA facility armed with 200+ test devices that ensure bug-free smooth gameplay for millions of end-users of its clients worldwide.
GameCloud Technologies is extending a hearty invite for anybody interested to discuss the changing trends in game QA industry or just a coffee talk. They can mail to the company on Info@GameCloud-Ltd.com to book a time-slot either in Moscone Center or AT&T Park during the 2018 edition of Game Developer Conference.
Contact
GameCloud Technologies Private Limited
Laxmikant Thipse
919822876296
www.GameCloud-Ltd.com
HR Contact (For job inquiries): +91 020 65294197

Contact