Organic Tequilas Target Strategic Growth
Destilería Casa de Piedra, producer of award-winning, USDA-certified organic tequilas is set to continue expansion in the United States through 2018 with April launch in New Hampshire.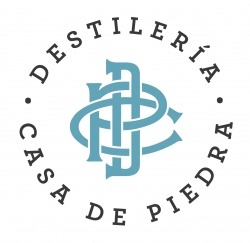 New York, NY, March 06, 2018 --(
PR.com
)--
Destilería Casa de Piedra
("DCP") looks to continue strategic expansion in its first full calendar year of sales in the United States. The company's two award-winning, USDA-certified organic brands, Tequila Cobalto and Tequila Terraneo, launched in 2017 and are currently sold in Florida, New Jersey, and New York. Tequila Cobalto will launch in the state of New Hampshire in April. Tequila Cobalto is available in Blanco and Reposado, which retail for $40 and $50, respectively, with an Anejo slated for the second quarter of 2018. Tequila Terraneo is available as a Silver, and retails at $65.
A family-run company, DCP owns seven agave farms across the Tequila region and their own distillery in El Arenal, in the state of Jalisco, Mexico. The estate-grown agave used for Cobalto and Terraneo are sourced from fully sustainable, organic farms, with local flora and fauna providing natural fertilization and pest control. The farms even feature their own beehives for honey production.
"Having nutrient-rich, but chemical-free soil is important for the agave, but also for the environment around the farms," explains DCP's founder, Jacinto Zañudo. "It all started with our love for the land here in the Tequila region. That was our inspiration. This is our home and we take great pride in where we come from. Our agave, and our tequila are simply an expression of that pride."
"Cobalto and Terraneo are attractive brands because of their authenticity," said Tom Michaelsen, whose firm,
Whalebone Spirits Consulting
manages the brands' U.S. business.
"They're doing something they believe in. That care and attention to detail comes through in a tequila portfolio that consistently over delivers. The company even goes beyond CRT [Tequila Regulatory Council] requirements by certifying their agave as organic for their entire seven to nine year lifespan, as opposed to just the two year minimum the CRT requires." Michaelsen concludes, "They're transparent and genuine, and you can't find anything in the market today with this level of quality for these price points."
Cobalto and Terraneo are currently sold by MS Walker in New Jersey and New York, and will launch in New Hampshire through MS Walker in April. In Florida, the brands are sold direct through Park Street Imports. The company is considering targeted growth opportunities across the country, and is keenly in search of the right distributor in the state of Florida.
"We have an internal U.S. sales force, but we see the value of the right distributor partner. It allows our sales people to focus on developing deep business at the account level," said Zañudo. "As we explore our options in Florida and across the United States, we hope to continue finding partners that are as passionate about selling our products as we are about making them."
Destilería Casa de Piedra
Founded in 2013,
Destilería Casa de Piedra
is an award-winning producer of USDA-certified organic, super- and ultra-premium, 100% Weber Blue Agave tequila. The family-owned, Mexican company protects the local environment through their farming and production techniques and supports the local population through their hiring practices. Exclusively using sustainably farmed agave from their farms, the company bakes their agave in masonry ovens, slow ferments without any additives, and double distills in pot stills. The marriage between traditional and modern techniques results in tequilas that are remarkable and unique expressions of their estate-grown, organic, Weber Blue Agave.
Whalebone Spirits Consulting
Whalebone Consulting
was founded in 2016 as an independent agency that provides client partners with an integrated approach to all elements of brand building in the beverage alcohol industry. At Whalebone, sales and marketing aren't seen as separate silos, but rather as subsets of the whole. With hands on expertise at all levels of the industry, Whalebone helps guide brands from visual design through sourcing and production, and from marketing strategy to sales implementation.
Contact
Whalebone Spirits Consulting, LLC
Tom Michaelsen
917-705-5724
www.whaleboneconsulting.com

Contact