New Day Highlights Latest Environmental Insurance Trends at 2018 IRMI Energy Risk & Insurance Conference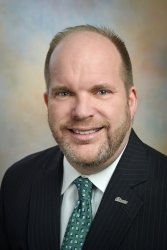 Hamilton, NJ, March 22, 2018 --(
PR.com
)-- John Heft, senior vice president and director of the real estate practice at New Day Underwriting Managers LLC, highlighted the Current Trends in the Environmental Marketplace at the 2018 IRMI Energy Risk & Insurance Conference (ERIC) held in Houston, Texas. Joined by Kenneth Cornell, managing principal at Enviant, the presentation explored the alternatives currently available for insuring against the environmental, facility- and contractor-specific exposures currently plaguing the energy and oil industries.
"The accidental release of environmental contaminants by contractors serving the energy sector can pose a variety of public health and financial concerns to the surrounding community, local area's natural resources, and contractors themselves," explains Heft. "While some of these releases and claims can constitute significant risks to humans, property and natural resources, others most often involve massive remediation costs and intensive cleanup efforts.
"As a result, contractors and other support organizations working within the oil, gas, storage, distribution, and disposal industries are increasingly seeking to protect their companies from the costs associated with wide ranging environmental exposures. The truth is most general liability and Control of Well Policies do not provide the coverage needed to mitigate these problems. Fortunately, there are an increasing number of options for covering pollution conditions."
According to Heft, the coverage has never been broader for pollutants and pollution exposures. This is especially important in a marketplace governed by stringent legislation and suffering from a growing number of severe claims related to failing or broken pipelines, wells, and storage tanks.
Among the options cited by Heft was Contractor's Pollution Liability (CPL) insurance, which has become increasingly viable for covering jobsite, transportation, disposal, accidental, and emergency response exposures, and their legal defense. This also includes expanded terms for bacteria, microbial matter, legionella, silt/sedimentation, silica, waste, and the use of green building, sustainable, and energy-efficient materials.
Another alternative offered by the panelists was Pollution Legal Liability (PLL) endorsements, which can be utilized to cover pollution exposures associated with maintenance yards, equipment storage, and storage tanks. Additional terms have also been written to cover on- and off-site clean-up/remediation; third-party bodily injury; property damages; and defense expenses.
For more information on John Heft and Kenneth Cornell's Current Trends in the Environmental Marketplace presentation at the 2018 IRMI Energy Risk & Insurance Conference please contact New Day Underwriting Managers at 609-298-3516 or visit www.newdayunderwriting.com.
About New Day Underwriting Managers LLC
New Day Underwriting Managers LLC is a specialty resource for agents and brokers, assisting them and their clients find appropriate, high-quality environmental and construction-related professional liability insurance coverages. The company offers agents and brokers single-point access to an ample portfolio of products and services provided by the nation's largest environmental and professional liability insurance providers. More information about the company is available on their website at www.newdayunderwriting.com.
Contact
New Day Underwriting Managers
William Chelak
732-541-2971
www.newdayunderwriting.com

Contact