Dr. Neil Roth Joins EMU Health as Director of Orthopedic Services
EMU Health is proud to announce that Dr. Neil Roth, one of New York City's most prominent and skilled orthopedic surgeons has joined their organization as Director of Orthopedic Services. Voted to New York Magazines prestigious "Best Doctors" list by his peers, Dr. Roth brings over twenty years' experience in the field of sports medicine and orthopedic surgery to EMU.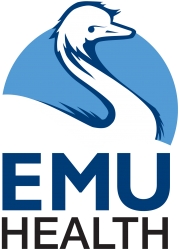 Queens, NY, March 22, 2018 --(
PR.com
)-- Dr. Roth earned his Medical Degree at Duke University, performed his sports medicine fellowship at the prestigious Kerlan-Jobe Orthopedic Clinic in Los Angeles, and his residency at New York's Columbia Presbyterian Medical Center. He is affiliated with several hospitals in the metropolitan area including Lenox Hill and White Plains. In addition, Dr. Roth has served as Medical Director of the New York Sports Medicine Institute in Manhattan for the past fifteen years. He provides his patients with expert treatment and surgery for orthopedic and sports injuries, to alleviate shoulder, knee, and elbow pain as well as specializing in concussion care.
Dr. Roth brings vast experience in orthopedic care and sports medicine from his involvement in treating professional athletes. He has served as a team physician for the Los Angeles Lakers, Dodgers and Kings, the New York Yankees, the Oakland Athletics, and Madison Square Garden. He also has been the physician for Broadway performers, serving as medical consultant for production's including, The Lion King, Tarzan, Spiderman, Wicked, Stomp, Sleep No More, Movin' Out and Sister Act.
Daniel Lowy, EMU's Founder and CEO said "Dr. Roth's association with EMU will allow us to deliver the highest quality, world class orthopedic care to the people of Queens without the need to travel to Manhattan. His experience and expertise brings us another step closer to achieving my goal of providing the best multi-specialty care in the borough."
About EMU Health: Queens is the most diverse urban area in the entire world and home to two and a half million people. Yet, its residents are often compelled to seek quality healthcare outside the borough. Why is this? Because that's just the way things have always been. But Daniel Lowy, EMU's Founder and Chief Executive Officer, is not content with how things have always been, or how they are. He sees how things should be, and he makes them happen. Like the indigenous Australian bird, the Emu, that cannot walk backwards, Daniel is an Aussie that is always moving forward. Daniel founded EMU, Efficient Medical Utilization, to provide every patient with the highest quality healthcare possible, and move healthcare forward to benefit every resident of Queens. Visit www.emuhealth.com for more information.
Contact
Emu Health
Anthony Belli
(914) 420-0926
emuhealth.com

Contact