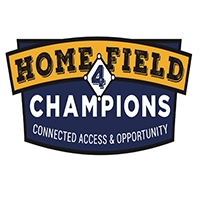 South Setauket, NY, April 24, 2018 --(
PR.com
)-- As the President and CEO of Home Field 4 Champions, Martin will oversee the strategic direction of Home Field 4 Champions while implementing and ensuring its effective operations. In this role, Martin will partner with diverse communities to produce future leaders who are equipped with the tools and skills necessary to be competitive in sports, business, and life. Additionally, Martin will establish effective fundraising programs to advance the overarching mission of the organization. He will also represent Home Field 4 Champions to enhance the organizations community image and reputation.
In 2017, Martin was honored as one of Los Angeles' 100 most influential African-Americans at the 2017 African-American Vanguard Awards.
In his previous executive role, Martin served as the Director of Athletics at California State University, Northridge. From 2013-18, Martin lead the day-to-day operations of CSUN's Division I athletics program that included a $15.8 million operating budget, 19 sport programs and over 400 student-athletes.
Home-Field 4 Champions is a non-profit 501 (c)(3) (in process) that provides life changing experiences through sports and the arts using our 4-pillar model. We stand for breaking the existing models that create uneven distribution of resources and ultimately outcomes for future youth leaders. We intend to be the leading voice and connector of mission driven youth leadership developers to help facilitate scaling of ideas and impact throughout the nation.