Paul J. Napoli Convinces Second Circuit to Reinstate Jimmy Nolan's Law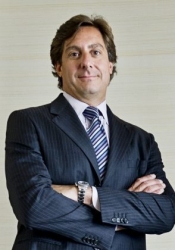 New York, NY, June 08, 2018 --(
PR.com
)-- After the New York Court of Appeals answered two burning questions, a federal appeals court reinstated Jimmy Nolan's Law. The move opens up the possibility for an entire group of 9/11 injury victims to obtain relief in court.
"We worked hard to get Jimmy Nolan's law passed. So, it hurt when the court struck it down," Paul J. Napoli recalled. "But the Second Circuit got it right, so we are back on track. Now, we can fight for the compensation and justice that second-wave 9/11 victims need and deserve."
About Jimmy Nolan's Law
On 9/11, Jimmy Nolan was a carpenter working at NYU. He went to Ground Zero to help, and wound up staying there day and night for three weeks. While there, he inhaled toxic fumes. Subsequently, it developed into a serious respiratory disease. On top of his pain and suffering, he had high medical bills that he could barely afford to pay.
Jimmy sought compensation from the Battery Park City Authority. But under the law, victims only have 90 days to file a claim with a state agency. That includes an Authority. By the time Jimmy's respiratory symptoms appeared, that claim deadline had long passed.
So, Paul J. Napoli and others lobbied the State Legislature to pass S.B. 3325-B/A.B. 7122-C. This measure extended the deadline to one year. "Despite the reasonableness of this request, the BPCA immediately challenged Jimmy Nolan's Law as unconstitutional," Napoli said.
The problem was, according to Paul J. Napoli, that state agencies can only challenge a law's constitutionality under very, very narrow circumstances. "It's like that old saying goes: Everyone wants to go to the party but no one wants to stay and help clean up," he explained. "In my opinion, the BPCA desired all the legal protections that come with being an Authority but did not want any of the responsibilities. That's not the way things work," he added.
The Court Challenge
To resolve the matter, the Second Circuit certified a pair of questions to the New York Court of Appeals. "In the law, certified questions are like those lifelines on Who Wants To Be A Millionaire," Paul J. Napoli said. "If the TV contestants didn't know the answers, they could call experts and ask them. The Second Circuit asked an expert."
Both the answers came back in favor of 9/11 victims. First, according to the Court of Appeals, "a public benefit corporation is treated like any other state entity and is subject to the general rule that state entities lack capacity to challenge the constitutionality of a state statute, with only a few narrow exceptions." Second, "a claim-revival statute will satisfy the Due Process Clause of the State Constitution if it was enacted as a reasonable response in order to remedy an injustice."
"Translation: The BPCA had no basis for its suit, and even if it had a basis, its claims had no merits. While the law did only benefit a certain class of New Yorkers, the change was necessary to correct an injustice in the law. Victims should never be shut out of court on a technicality,"
Paul J. Napoli
said.
What Happens Next?
First responder trauma injury claims may have only been the tip of the iceberg in this matter. The Twin Towers contained about 400 tons of asbestos. Things could have been much, much worse. The Port Authority wanted to use 5,000 tons of asbestos. That toxic smoke that blanketed much of Manhattan contained not only asbestos but lots of heavy metals like lead and mercury. All these substances have been linked to serious respiratory diseases as well as several kinds of cancer.
These victims may now have their claims decided on the merits as opposed to the days on a calendar. "A day in court is all we ever wanted," Paul J. Napoli concluded. "Once our story is known, we're confident that fair compensation will follow."
About Napoli Shkolnik, PLLC:
Napoli Law is a New York, New York-based law firm representing personal injury victims from eight states. Our attorneys focus exclusively on negligence law, especially defamation, environmental torts, and other serious injury cases. We do not charge any upfront legal fees to our clients, and after-hours appointments are always available. Learn more at
https://www.napolilaw.com/
.
Paul J. Napoli, Of Counsel
Napoli Shkolnik PLLC
(844) 230-7676
press@napolilaw.com
Contact
Napoli Shkolnik PLLC
Paul J. Napoli
(844) 230-7676
https://www.napolilaw.com

Contact