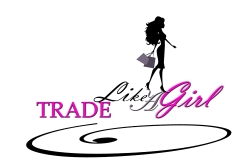 Dallas, TX, June 15, 2018 --(
PR.com
)-- Robyn Mancell and Linda Faye, founders of Girls Gone Forex and Trade Like A Girl Academy continue to lead the charge of the Female Forex Revolution by educating and empowering women with the skills and knowledge to properly trade and invest in the Forex Market with discipline, consistency and risk management. To date, over 700 students have enrolled in Trade Like A Girl Academy courses.
Trade Like A Girl Academy is proud to announce Girls Gone Forex University's graduating class of June 2018. This class of amazing women is the fifth graduating class since Trade Like A Girl Academy opened its doors in February 2017.
Congratulations!
Angelique Jackson
Brenda Simpson
Demetria January
Heather Casillas
Karen Pleasant
Gloria M. Colly-Sikanku
Kelly Valentin
Lisa Hawkins
Whienet Dorsainvil
Nicoli Novak
Victoria Prince
Samantha Caston
Quita Harris
Shatonga Jones
Catherine Hills
Willette Whitted
Trade Like A Girl Academy is currently accepting enrollments for their Summer session.
Girls Gone Forex, LLC is a financial education and technology company that specializes in the largest financial market in the world, Forex. The Forex Market has an average daily trading volume of over 5 trillion dollars which is 50 times larger than the New York Stock Exchange.
Girls Gone Forex is comprised of three subsidiaries: Trade Like A Girl Foundation, Trade Like A Girl Academy and Invest Like Her. Trade Like A Girl Foundation is a registered 501 (C) 3 nonprofit corporation created for the purpose of educating and empowering disadvantaged women of all ages, races, backgrounds and socioeconomic status globally with the knowledge, skills, mindset and technology necessary to excel in the financial markets. Trade Like A Girl Academy is the education component that consists of a proprietary curriculum and Forex training program designed to turn a student with zero knowledge of the Forex markets into a disciplined Forex trader, a savvy Forex investor and/or an innovative Forex trading programmer. Invest Like Her provides students additional tools, information and education in alternative investments and finance that can improve their financial literacy, sustainability and status.