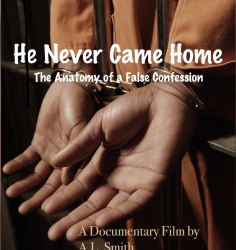 Dallas, TX, August 22, 2018 --(
PR.com
)-- "It is better that ten guilty go free, than for one innocent person to suffer..." - Sir William Blackstone
Grambling State University alum Dr. Angela Smith (A.L. Smith) and Professor Angela Bell not only share the same name, they also share the same passion for justice.
Dr. Smith: "Lemon Howard literally fell through the cracks of Louisina's tainted criminal justice system. This is perhaps one of the harshest examples of injustice carried out to the very end. Unfortunately, Mr. Howard's voice was never heard."
Professor Bell is committed to issues concerning criminal justice reform and restorative justice. She and her students have worked on several historic advocacy campaigns to include the
Angola 3
, the case of
Soledad Brother John Cluchette
and the abolishment of
Louisiana's non-unanimous jury conviction.
The Lemon Howard case is slated to be the primary topic of discussion for Professor Bell's Law & Minorities class for spring 2019.
Professor Bell: "In my Law & Minorities class, the law students explore the use of law both to perpetuate and eradicate racial injustice in the United States by exploring past and current legal, racial and social justice challenges involving minorities, indigenous peoples and others in vulnerable situations. Once such a challenge is identified, the students conduct investigative research. Restorative justice principles are then employed."
"His life mattered," says Smith. "His family has lived with this tragedy for over five decades... they deserve closure."