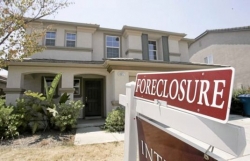 Orange, CA, September 13, 2018 --(
PR.com
)-- Avere Realty Services is offering one of the most prestigious offerings of real estate solutions to be found in Southern California.
The company works with buyers and sellers who are interested in commercial and residential properties. Avere Realty Services offers signature solutions for clients wanting to increase wealth with options such as REO, foreclosures, bank-owned properties, and other investment properties.
Avere Realty Services also offers a signature solution that won't be widely found: sports entertainment and relocation services. With these exclusive services, high profile clients can receive an exceptional level of care in finding the property that perfectly suits them.
For clients wishing to sell properties, Avere Realty Services offers the expertise that can only come from an expert global marketing agency. Clients receive high levels of exposure on properties to be sold.
In addition, the energetic, experienced team at Avere Realty Services offers guidance for various aspects of real estate. For instance, a recently released YouTube video breaks down the true costs of renting versus buying a house in Southern California.
Avere Realty Services is Southern California's go-to company for any client wanting the height of care in finding a new investment property, office space, land, industrial space, office park, restaurant, gas station, or convenience store, as well as for those looking for a new place to call home.
Details can be found at
http://avererealty.com/
.
About Avere Realty Services:
Avere Realty Service caters to Southern California buyers and sellers, including real estate investors, athletes, entertainers, and high profile clients, with exceptional commercial and residential services.
Contact
Amy Stein
Avere Marketing
Phone: 714-361-5200
E-mail: amy@avereglobal.com
Facebook: avererealty
Twitter: avereglobal
Website: http://avererealty.com/