Jewelers Direct Welcomes Orbis International as Charity Partner in Bling for Blindness Benefit Auction
The Orbis Flying Eye Hospital will receive a portion of the funds raised from ongoing auction.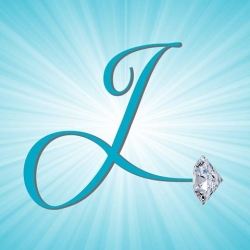 Chicago, IL, October 04, 2018 --(
PR.com
)-- Jewelers Direct, a cooperative group of 100 US-based retail jewelers, announced that it has welcomed Orbis International as a partner in its Bling for Blindness benefit auction. The auction, which features nearly $15,000 in jewelry up for bids, includes Tiffany & Co. estate merchandise as well as unique diamond pieces. To date, nearly $6000 in jewelry has been auctioned through Bling for Blindness, with 100% of the dollars raised donated directly towards surgical procedures for the blind.
Orbis is an international NGO that brings people together to fight avoidable blindness. With its network of partners, it mentors, trains and inspires local teams to fight blindness in their communities. Orbis International believes that no one should live a life of unnecessary blindness, simply because of where they were born.
Aleah Arundale, founder of Jewelers Direct said, "I am pleased to welcome Orbis International as a partner in our Bling for Blindness Benefit Auction. The Orbis Flying Eye Hospital is unlike anything I've ever seen before. The Flying Eye Hospital is a state-of-the-art teaching facility complete with operating room, classroom and recovery room - this amazing aircraft has been an example of the marriage between medicine and aviation since 1982."
The Jewelers Direct Bling for Blindness auction is in its second week, and will continue until the items are all auctioned. Items up for auction will be pinned at the top of the Jewelers Direct Facebook feed and easily identifiable. Auction merchandise will have no minimum bid, and bids will be accepted in $25 increments.
"There's no money in this world that can pay for the joy of someone who was blind and then suddenly they regain their vision," Arundale said. "With your help, we can change the way the world sees."
For more information on Bling for Blindness, or to bid on any of the items up for auction during this event visit
JewelersDirect.org
For more information on Orbis International, visit https://www.orbis.org/en
Contact
Jewelers Direct
Ann Glynn
985-871-0822
JewelersDirect.org
Cell phone at (504) 615-1191

Contact