ARIDO 1.5 Billion Dollar Collection Presenting at Collectrium, a Christie's Company During Art Basel Miami 2018
ARIDO Fine Art created with the highest quality gems and precious metals in the world.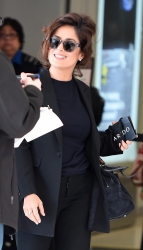 Manhattan, NY, October 15, 2018 --(
PR.com
)-- Founded in 1970 in Basel, Art Basel today stages the world's premier art shows for modern and contemporary art, sited in Basel, Miami Beach and Hong Kong. Defined by its city and region, each show is unique.
Christie's is a name and place that speaks of extraordinary art, unparalleled service and expertise, as well as international glamour. Christie's has a global presence with 53 offices in 32 countries and 12 salerooms around the world including in London, New York, Paris, Geneva, Milan, Amsterdam, Dubai, Zurich, Hong Kong, Shanghai, and Mumbai.
Among ARIDO celebrity clientele are Mrs. Pinault, a hotter-than-ever Salma Hayek with her power marriage to billionaire Francois-Henri Pinault, the CEO of luxury conglomerate Kering and is from the Pinault family, which also owns Christie's auction house.
www.france24.com/en/20160427-new-paris-museum-house-billionaire-pinault-modern-art-collection
ARIDO moves the ball forward with Wall Street banking as collectible art investment. ARIDO will present its latest works of art, consisting of 3 master collections which is currently valued at 1.5 billion dollars.
www.nbclosangeles.com/multimedia/Inside-the-Golden-Globes-Swag_Los-Angeles-468032963.html
ARIDO gives special thanks to "ELEVÉ" by Reggie Bell who is an American football wide receiver who played for the NFL.
www.nfl.com/videos/nfl-game-highlights/0ap3000000509713/Bell-takes-catch-18-yards
The event will take place December 9, 2018.
Please RSVP.
Contact
ARIDO Jewelry
Thomas Chappell
984-204-1498
www.aridojewelry.com

Contact