Centennial Woods Reclaimed Wood Products Earn GREENGUARD Gold Certification for Supporting Healthier Indoor Environments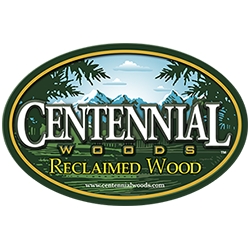 Laramie, WY, December 17, 2018 --(
PR.com
)-- Centennial Woods, LLC, the leading producer of reclaimed wood from snow fences in Wyoming, has earned
UL Environment's GREENGUARD Gold Certification
for their sustainable, carbon-negative reclaimed wood products.
Products that have achieved this certification are proven to meet some of the world's most rigorous, third-party chemical emissions standards - helping to reduce indoor air pollution and the risk of chemical exposure while aiding in the creation of healthier indoor environments.
The GREENGUARD Gold Certification standard is rigorous and includes health-based criteria for additional chemicals, also requiring lower total VOC emissions levels to ensure that products are acceptable for use in environments such as schools and healthcare facilities.
"With this certification, our products can now contribute to WELL® points in addition to the LEED® v.4 system MR3 and MR4 credits our wood already qualified for with FSC® certification of being 100% recycled," said Ed Spal, CEO of Centennial Woods. "Beyond the certification is the fact that the end user can be confident that the wood they are placing inside their home, school or business is safe for indoor air quality and happens to look great as well."
Centennial Woods builds, maintains, and then reclaims the aged wood off of the hundreds of miles of snow fences lining the Wyoming highways at no cost to the taxpayer, assisting in sustaining the safety of travel along the highways during the fierce winters that occur here. These six to twelve feet wooden fences endure the harsh elements to prevent snow drifts from forming on Wyoming's interstates and highways during long winters. The state's intense weather conditions are ideal for producing stunning and sustainable weathered wood, with a climate so intense that the wood skips the energy-intensive process of kiln drying, making Centennial Woods' reclaimed wood a carbon-negative product. After 10 to 15 years of protecting the highways, Centennial Woods then reclaims the aged wood from the fences, and puts up new wood in its place to start the process all over again. Fully sustainable for years to come.
"By earning GREENGUARD Gold Certification for their products, Centennial Woods has demonstrated their dedication to supporting healthier indoor environments, a critically important effort, as many spend upwards of 90% of their time indoors," said Albert Uggetti, Vice President and General Manager of UL's Environment division. Uggetti's division works to advance global sustainability, environmental health, and safety by supporting the growth and development of environmentally preferable products, services, and organizations.
Before Centennial Woods began reclaiming Wyoming snow fence, the boards from the fences were either burned or discarded in a landfill when replaced. In 1999, Centennial Woods discovered the strength and beauty of Wyoming snow fence wood and vowed to repurpose it.
By developing an international market for this sustainable and carbon-negative Wyoming resource, Centennial Woods has repurposed more than 22.3 million feet of reclaimed wood (as of 2017) and has avoided over 18,000 tons of CO2 emissions as of 2017.
For more information on Centennial Woods products and the company's dedication to sustainability, visit www.centennialwoods.com, or call Ed Spal at 307-745-3672 or email espal@centennialwoods.com.
Contact
Centennial Woods
Ed Spal
307-745-3672
https://www.centennialwoods.com/

Contact