Origin Wireless's TRM Technology Provides Reliable Way to Detect a Child Accidentally Left Alone in Hot Car
Origin combines wireless and AI to enable accurate detection of motion and breathing even when the child is sleeping motionless and under a blanket inside a car seat.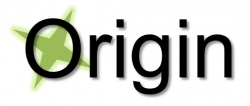 Greenbelt, MD, January 04, 2019 --(
PR.com
)-- Origin Wireless™ Inc. (Origin™ in short) today announced its aftermarket, easy-to-install Child Presence Detection solution (CPD in short) based on Origin's patented Time Reversal Machine™ (TRM in short) technology, connectivity solution from Qualcomm Technologies, Inc., and WNC's world class engineering and manufacturing.
In response to the problem of babies dying from being left in hot cars, the US Congress introduced the Hot Cars Act in 2017 with a goal to reduce the casualties. In Europe, the Euro NCAP (European New Car Assessment Programme) is mandating CPD in new vehicles by 2022 for similar reasons. By monitoring Wi-Fi multipath signals inside a car, Origin's award-winning TRM addresses the problem by using wirelessAI™ to enable precise in-car motion and breathing detection of the child, even in challenging conditions with the child sleeping motionless under a blanket.
Existing camera or PIR (passive infra-red) sensor-based solutions cannot reliably detect the child under similar conditions. With wirelessAI™ engines running locally on a system built on the Qualcomm® connectivity platform, the TRM-enabled CPD system can quickly notify the parent's smartphone if a left-behind child is detected. The solution consists of a pair of Wi-Fi transmitter and receiver devices, one plugged into the OBD (On-Board Diagnostic) port and the other into the standard 12V cigarette lighter socket. The solution is expected to be in mass production in the first quarter of 2019, evaluation kits are immediately available to interested auto OEMs, car aftermarket and baby safety device manufacturers, and cellular service providers.
"With our TRM technology, we are able to accurately and reliably detect motion and breathing of inhabitants inside the car. In working with WNC, we are delivering an aftermarket easy-to-install solution that can easily retrofit into existing vehicles," said Dr. Ray Liu, Founder and CEO of Origin Wireless Inc. "We are also starting to engage with auto OEMs to develop embedded solutions that will ship in new vehicles, leveraging the existing embedded Wi-Fi already in the car, thus eliminating additional HW cost."
"Our connectivity platforms are enabling new use cases for connected devices across industries by providing superior connectivity, reliability and performance when it matters most," said Gopi Sirineni, vice president, product management, Qualcomm Technologies, Inc. "We are particularly excited that Origin Wireless' integration of RF sensing on our platform is helping address critical public safety concerns."
"We are pleased to provide our RF expertise and engineering capabilities to our partners, Origin and Qualcomm, in delivering this life-saving solution to markets worldwide," said Jeffrey Gau, CEO of WNC. "Our long-standing relationships with industry partners will facilitate rapid development and delivery of this important product, and will promote further cross-industry collaboration."
About Origin Wireless
Origin Wireless is leading the world in RF sensing. Protected by over 80 patents, its award-winning TRM technology applies artificial intelligence to analyze wireless signals to enable locationing with centimeter accuracy, tracking, navigation, security, presence detection, fall-down detection, in addition to motion detection and breathing monitoring, in smart home, building, enterprise and factory applications with high performance, low cost, and ease of use.
About WNC
Wistron NeWeb Corporation (WNC) specializes in the design and development of cutting-edge communication products. WNC's technical expertise ranges across applications from broadband, broadcasting, multimedia, and the IoT to wireline and wireless communications, with product scope covering solutions in network communications, digital home products, satellite broadcasting, and advanced driver-assistance systems (ADAS). For more information, please visit: http://www.wnc.com.tw/.
Qualcomm is a trademark of Qualcomm Incorporated, registered in the United States and other countries.
For more information on Origin Wireless, visit http://www.originwireless.net/, or contact Walter Lau, at walter.lau@originwireless.net.
Contact
Origin Wireless
Walter Lau
+1-408-987-5881
www.originwireless.net

Contact